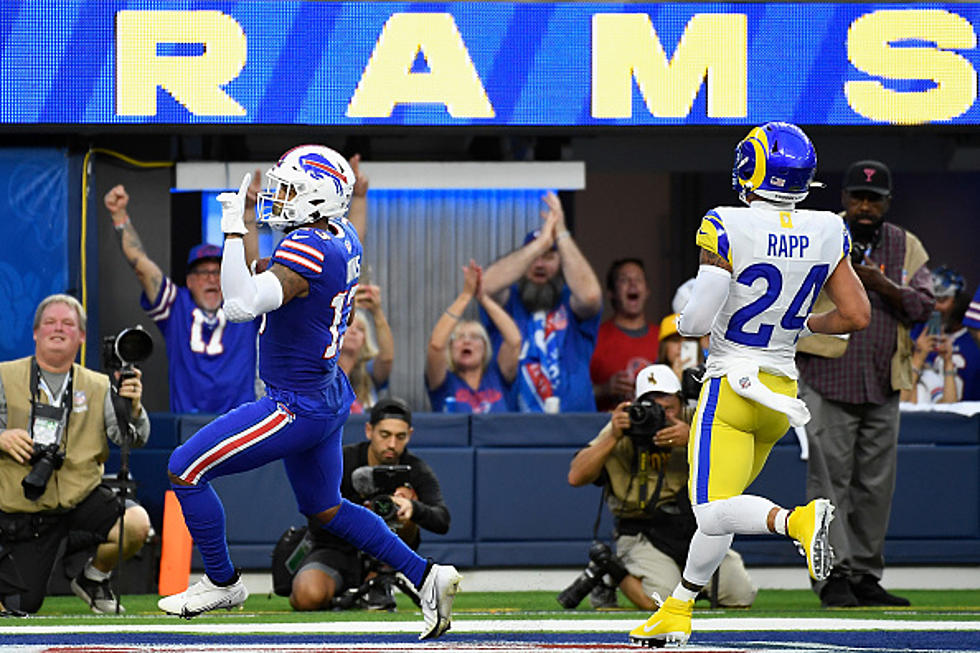 Buffalo Bills Make a Shocking Free Agent Signing
Getty Images
The Buffalo Bills have stayed busy adding to their offense during the first two weeks of free agency.
General manager Brandon Beane has signed offensive lineman Connor McGovern and David Edwards, wide receivers Deonte Harty and Trent Sherfield, running back Damien Harris and quarterback Kyle Allen.
Buffalo has lost some free agents, with the most notable being five-year starter Tremaine Edmunds. Edmunds has been an anchor in the Bills defensive, playing alongside current Bills linebacker Matt Milano.
Edmunds signed with the Chicago Bears in free agency.
What shocked many Bills fans was the re-signing of longtime safety Jordan Poyer. After testing the market, Poyer re-signed with the Bills on a one-year contract. That means Poyer and Micah Hyde will both be back in 2023.
What the Bills did today, however, was probably even more surprising.
The Bills have signed free agent safety Taylor Rapp. The four-year pro has spent his entire career with the Los Angeles Rams, and started every game he was healthy the last two seasons.
This is interesting because Poyer and Hyde are presumably the starters. Does this mean the Bills will be using interesting cover schemes in 2023? Is it insurance in case Poyer or Hyde get hurt, like they did in 2022? Maybe a little of both?
Rapp is not exactly a depth piece. He's a starting quality safety, who is also a perfect stylistic fit for what the Bills do on defense.
Rapp's signing with the Bills creates a lot of questions about how this defense will look in 2023.
Best Free Agents Signed By The Buffalo Bills
The Buffalo Bills are gearing up for a run at the Super Bowl next season and some big-time free agents are already reaching out to the Bills looking to join the team. Check out some of the best free agents the Bills have signed in the past.
15 Hilarious Buffalo-Themed Coffee Mugs For Bills Fans And More
In honor of National Coffee Day, here are fifteen sweet mugs to hold your hot cup of joe while proclaiming your love for Bufflalo.
22 Famous Buffalo Sports Phrases Every Die-Hard Bills and Sabres Fan Knows
Being a sports fan in Buffalo is sometimes like knowing a different language. Here are 22 of our favorite Buffalo sports phrases you already know if you're a huge fan! And if you're new here, here's how to catch up.