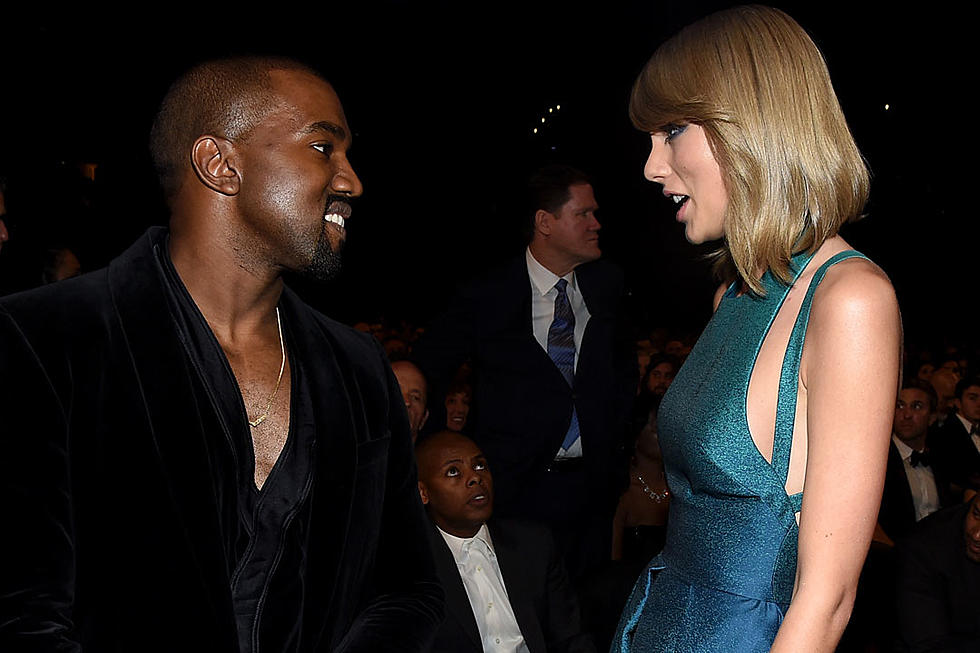 Taylor Swift Stands Up for Herself in More Kanye and Kim Kardashian Drama
Larry Busacca, Getty Images
The "Bad Blood" is running thick between Taylor Swift and Kanye West after the hip-hop star's wife, Kim Kardashian, posted a video on Sunday (July 17) that at first watch doesn't seem to be great for Swift.
In February, West released a song called "Famous" that contains derogatory comments about Swift, insinuating that her success is directly related to the infamous stunt he pulled at the 2009 VMAs.
The song was released right before the 2016 Grammys, at which Swift won Album of the Year. During her acceptance speech she addressed Kanye's song and the chatter around it, saying:
"There are going to be people along the way who will try to undercut your success or take credit for your accomplishments of your fame. Someday, when you get where you're going, you'll look around and you'll know it was you and the people who love you who put you there."
Both West and Kardashian insisted that Swift gave permission to be mentioned in the song via a phone call prior to the single's release. Swift and her team both acknowledged that West had spoken with her, but that he had not played her the finished song as he had allegedly promised.
Late Sunday night (July 17), Kardashian posted a video of the phone call, which was recorded without Swift's knowledge, according to the pop-country singer. In the clip, West reads part of the line to Swift, who gives him permission to go for it. However, there's more to it than that, Swift says, so she took to Instagram to stand up for herself.
"That moment when Kanye West secretly records your phone call, then Kim posts it on the Internet," she captioned a lengthy note:
West also released a "Famous" music video which depicts a naked Swift laying next to him and other celebrities in a large bed. Swift's reps have yet to comment on the latest development.
Boldest Risk-Takers in Country Music
Watch Taylor Swift Perform With Miranda Lambert