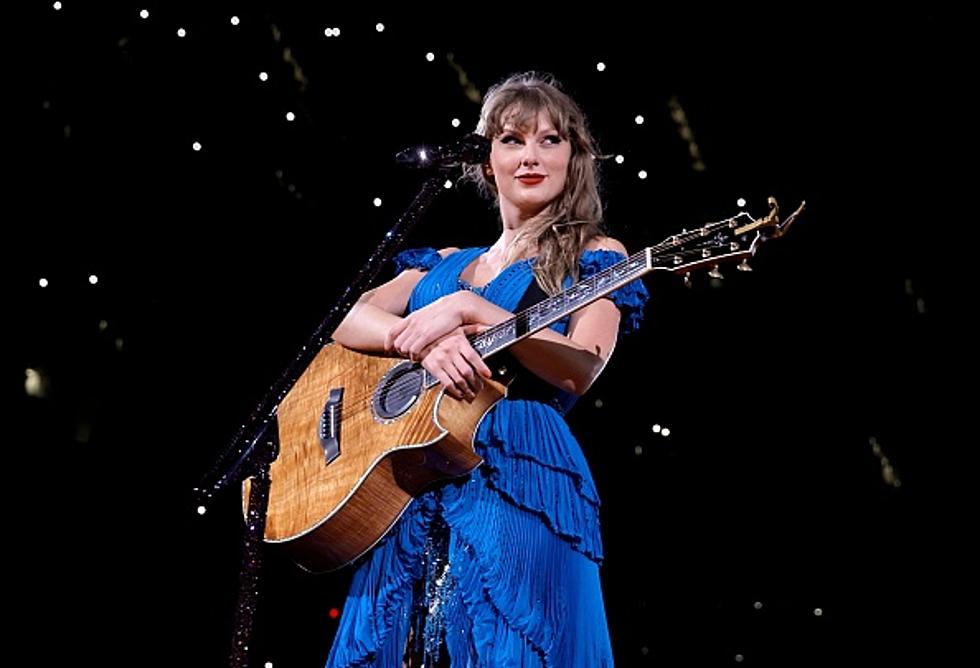 Taylor Swift's Massive Night In Buffalo, New York
Getty Images for TAS Rights Mana
The hype surrounding Taylor Swift is pretty incredible these days to say the least. In fact, 31 million people were reported to have been in the waiting line to buy tickets for her shows in Toronto, Canada in 2024.
This is pretty incredible. But it is not a surprise to Taylor Swift fans or any of us who have watched and followed Taylor Swift since the beginning.
I was thinking back to when I saw Taylor Swift in Buffalo and how impressed I was at what I saw and experienced that night.
I had a chance to attend the Taylor Swift show last night at the HSBC Arena. I have seen Taylor Swift perform in the past and I have had the chance to meet her as well at different radio events. This by far was a different Taylor than I have ever seen.Prior to the show I stood from a distance and watched her meet and greet fans. It didn't matter if it was moms, dads or the many many teen-aged girls that came to say hello, Taylor Swift took her time to give each person a little extra time than the normal "hello" and photo op. I watched her in her cocktail dress get on her knees to hug a little girl. You don't see that at most meet and greets. She was just about in tears when she was told that she was one girls hero!
Admittedly, Taylor Swift's music is not my kind of country. However, what I saw last night went beyond any specific genre when it came to her performance. I don't recall ever seeing an artist since Garth have every person in the audience in a fan-trance. She OWNED the HSBC arena. From the opening song to the very last, she gave her fans more than what they paid for.
Taylor Swift totally gets it. She has not forgotten what it is like to spend an afternoon painting the lyrics to songs on a home made shirt. She has not forgotten how exciting it is when a star recognizes a home made sign that you made in their honor. She has not forgotten what it is like to sing every word of every song hoping the star will see that you are the biggest fan in the audience. She has not forgotten what it is like to be bullied or put down by other girls and know how devastating that is to a girls life. I have met many girls that are scared for life by what others have said to them or about them. She has not forgotten what it is like to come home from school crying and begging not to go back. Or to wake up in the morning begging not to have to go to school or to beg to be transferred to another school because of the vicious verbal abuse that goes on from your peers. Taylor gives these young girls hope and courage through her music.
I saw one girl completely overwhelmed with emotion. I mean crocodile tears. I have seen the videos of the girls that would faint when they saw Elvis or the Beatles and never really believed people would be so overwhelmed until last night. Taylor Swift is a star for a bunch of reasons. But after seeing her last night it all became clear as to what she really is all about. Those young girls that came out to see her are exactly what and who she was just a few years ago. I have met enough stars and seen enough shows to be able to say that too many of today's stars have strayed away from their "bread and butter."  THE FANS.
In my opinion Taylor Swift is one of the few artists that is focused on what the fans want. She makes it a point to give them more than just a song or a story. She truly includes them in her fairy-tale life for an hour and a half at a time!
Perhaps this will be a good reminder to other artists and a great lesson to newer stars who wish to connect with their fans the way that Taylor Swift is able to. If we have learned anything from a lack of concerts and shows in 2020, it's that if you take away the lights and the glamour, the most important part of being an artist, in any genre is relating to your audience and being real!
Popular Child Stars From Every Year
Below,
Stacker
sifted through movie databases, film histories, celebrity biographies and digital archives to compile this list of popular pint-sized actors from 1919 through 2021.
LOOK: These Stars Grew Up in Small Towns