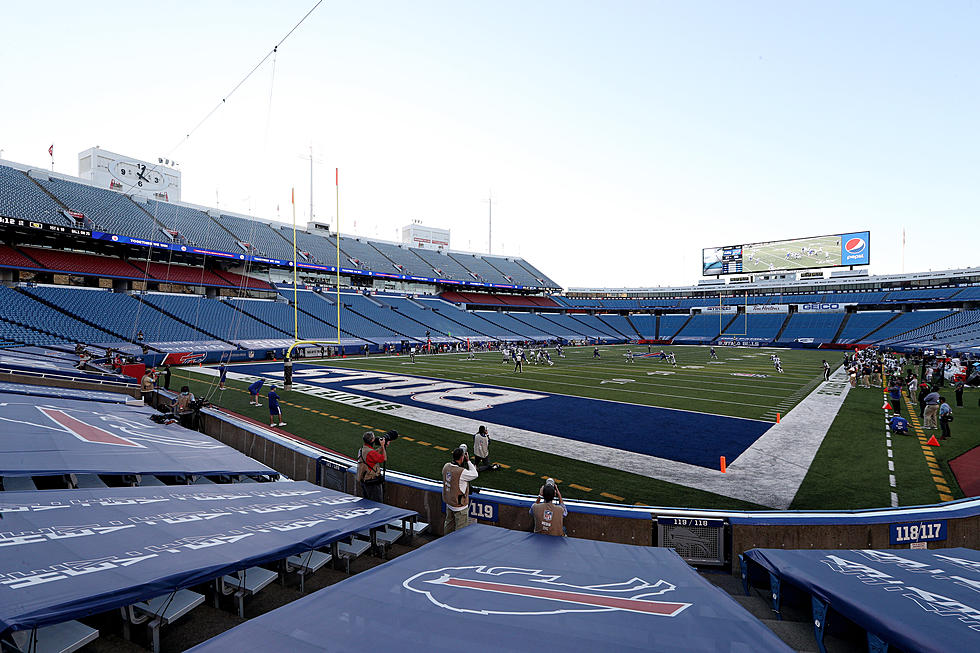 The Bills Could Forfeit Games If There's an Outbreak With Unvaccinated Players
Getty Images
The training camp schedule is about to kick-off for all 32 teams in the NFL, as fans anticipate a more "normal" regular season in 2021, compared to what happened in 2020.
However, there was major news on Thursday in the NFL, in regards to a memo that the league sent to all 32 clubs regarding rescheduled games, due to an outbreak of COVID-19.
According to Tom Pelissero of The NFL Network, teams who are responsible for an outbreak and a game that cannot be rescheduled during week 18 of the NFL season, could be forced to forfeit the game.
That forfeit would go towards the standings as well with playoff seeding implications, which is a huge deal.
Bills wide receiver Stefon Diggs tweeted out after the announcement about "accountability."
If you remember, the Bills had a game moved multiple times last season, due to a COVID-19 outbreak with the Tennessee Titans. That game was ultimately played on Tuesday night and the Bills lost.
Now, with this new system in place, if the game can't be rescheduled for week 18, the team with the outbreak will just be given a loss.
This might seem like peer pressure and even further incentive to get vaccinated for NFL players.
This news comes after Bills wide receiver Cole Beasley has tweeted about vaccinations and rules implemented by the NFL and NFLPA.
TACKLE THESE: Check Out the Best Uniforms In Each NFL Team's History
CHECK IT OUT: 100 sports records and the stories behind them
KEEP READING: Here are 50 of the most famous sports goofs