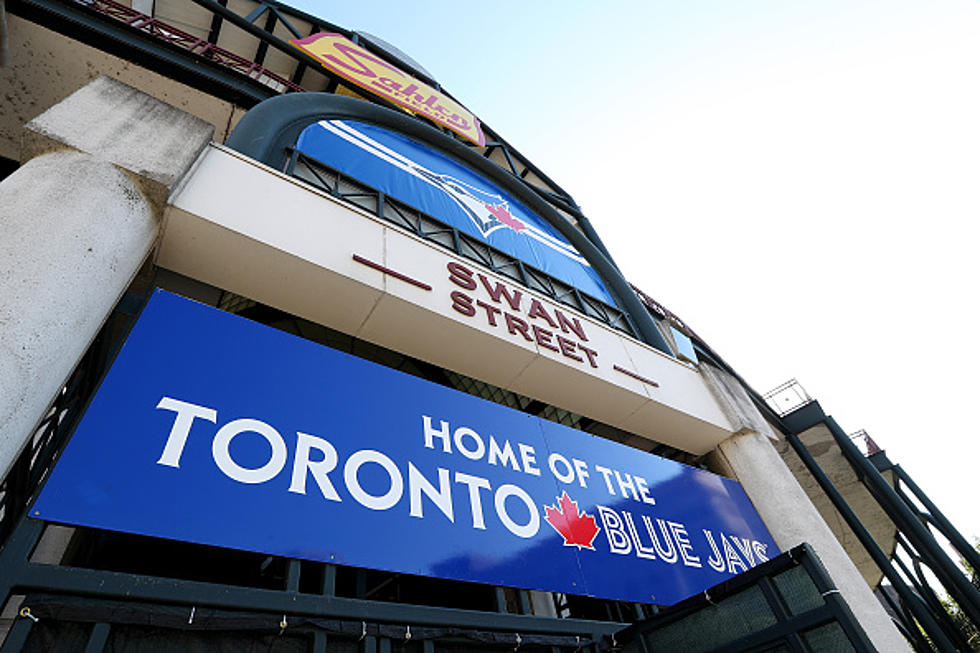 The Blue Jays Make Huge Restriction Changes At Sahlen Field
Getty Images
The Toronto Blue Jays have been playing home games in Buffalo since June 1st and it's been a blast watching Major League Baseball with fans in the stands at Sahlen Field this summer.
However, there have been restrictions in place at Sahlen Field due to pandemic concerns. Those restrictions are about to end though, according to WIVB.
The Blue Jays have announced they will open Sahlen Field to 100 percent capacity starting on Thursday, June 24th. ALL seating sections will be opened to fans, regardless of vaccination status.
One of the biggest things fans have had to do is show proof of vaccination at the ballpark, but that will no longer happen to start on June 24th.
Along with the removal of vaccination proof, both physical distancing and mask requirements have been eased as well. Those who are not vaccinated will be responsible to wear masks.
The announcement comes a week after Governor Andrew Cuomo announced that most pandemic state-mandated restrictions have ended in New York State with 70 percent of people in the state getting vaccinated.
If you haven't gotten down to a Blue Jays game yet, I highly recommend you try to. You don't even have to be a big baseball fan, it's the experience that people will remember the most. That's one of the allures of baseball -- you can spend quality time with family and friends at the game and you don't have to exclusively watch every moment of the game.
You add in the backdrop of Buffalo and the spotlight on Western New York, and you have an unforgettable experience.
20 Restaurants In WNY The Food Network Should Feature
We love so many restaurants in Buffalo and The Food Network should highlight way more of them.
The Top 15 Pizza Places in Buffalo