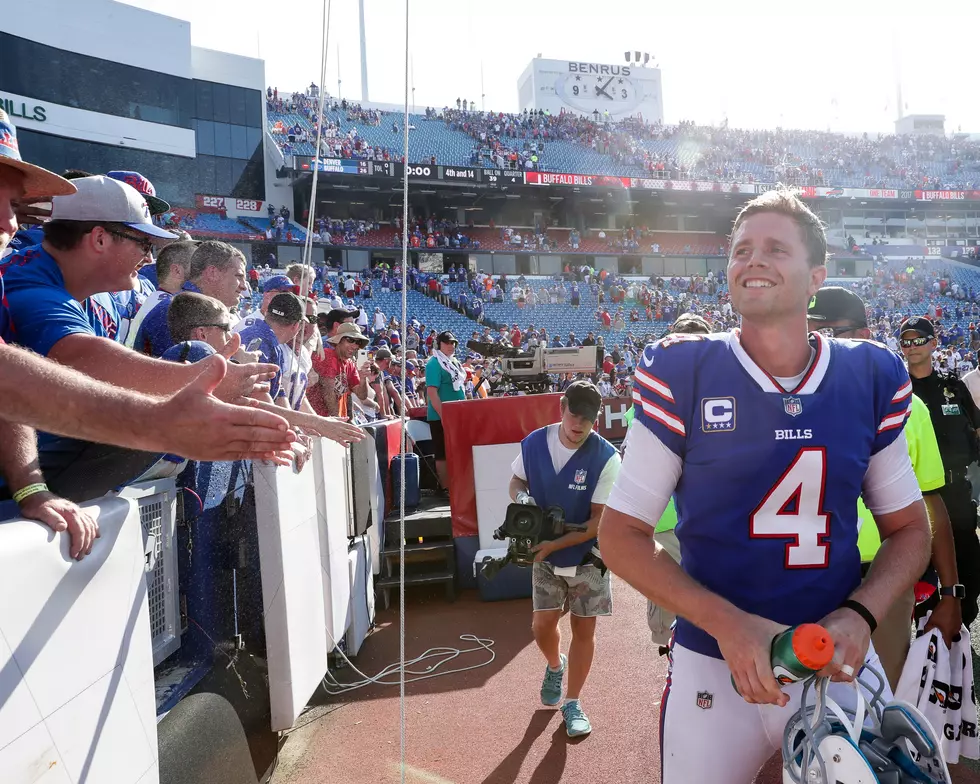 The Buffalo Bills Ink Their Kicker For 2 More Years
Getty Images
This weekend, the Buffalo Bills will have to shave their roster down from 91 players to 53.  But today, they solidified their kicking game by resigning their kicker.
Steven Hauschka was brought in by the Bills in 2017 and according to WIVB has made 51 of his 61 field goal attempts.
Today, the Bills signed him on for two more years.
Hauschka started his career after getting signed by the Minnesota Vikings in 2008 out of North Carolina State.  He has also played for the Baltimore Ravens, Atlanta Falcons, Las Vegas Locomotives, Denver Broncos, and Seattle Seahawks. He won Super Bowl XLVIII as a member of the Seahawks, and is the seventh most-accurate kicker in NFL history.