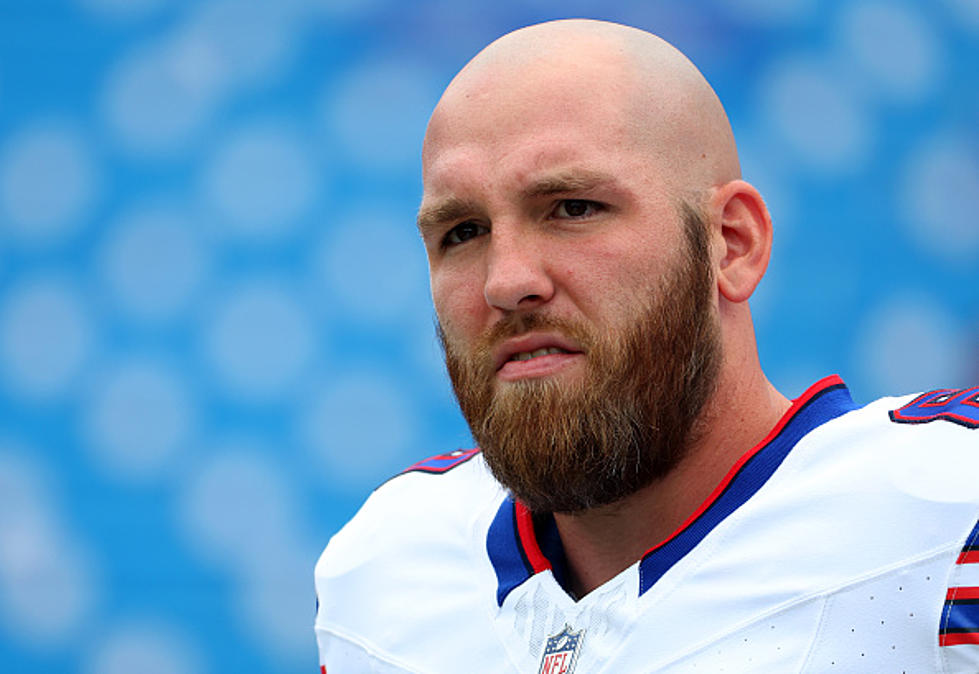 The Reid Ferguson Show – Week 3 [LISTEN]
Getty Images
The Buffalo Bills are headed to Washington to take on the Commanders this weekend. The Bills are coming off the big win over Las Vegas in Orchard Park and are back to even at 1-1.
Each week, listen for the Reid Ferguson show with Clay and Company.
Reid Ferguson is one of the hardest working guys on and off the field. He is not only dedicated to being the best at his position, he is one of the most generous guys who is ready to give back to the Buffalo and Western New York community through his charitable contributions and time.
Reid is a proud supporter of the P.U.N.T. Pediatric Cancer Collaborative.
The P.U.N.T. Pediatric Cancer Collaborative (Formerly P.U.N.T. Foundation) was founded as a public charity in 2004 by former NFL Pro Bowl Punter Brian Moorman, who played for the Buffalo Bills from 2001-2013, and his wife Amber. Their desire to make a difference for kids in WNY who were fighting pediatric cancer and give back to the community using Brian's stature as a beloved pro-athlete has had a long-lasting impact for countless WNY families. The P.U.N.T. acronym stands for Perseverance, Understanding, Need and Teamwork.
Going to the game this season? If you are looking for a great place to park that RV or camper and enjoy some time with friends before the game, there is a perfect spot that is right near Highmark Stadium for with enough space for you!
Amazing Parking for Buffalo Gamedays
With all the changes at the stadium this season, you will love parking at the Wing Meeting Place lots, conveniently located next to the stadium on California Road. All types of vehicles, INCLUDING RVs, are welcome! Excellent pricing and the EASIEST out after the games.
The location is at the Wings Flights Of Hope picnic grove on California Road in Orchard Park, on the eastern side of Higmark Stadium.
See you for the pre game and the tailgate party! It is going to be so fun and the weather looks pretty amazing for this weekend's game! Let's Go Buffalo!
5 Reasons To Be At The We Are Buffalo Tailgate Party
Why You Should Never Wear White In Buffalo, New York
Never, ever wear white in Buffalo. Here's why.