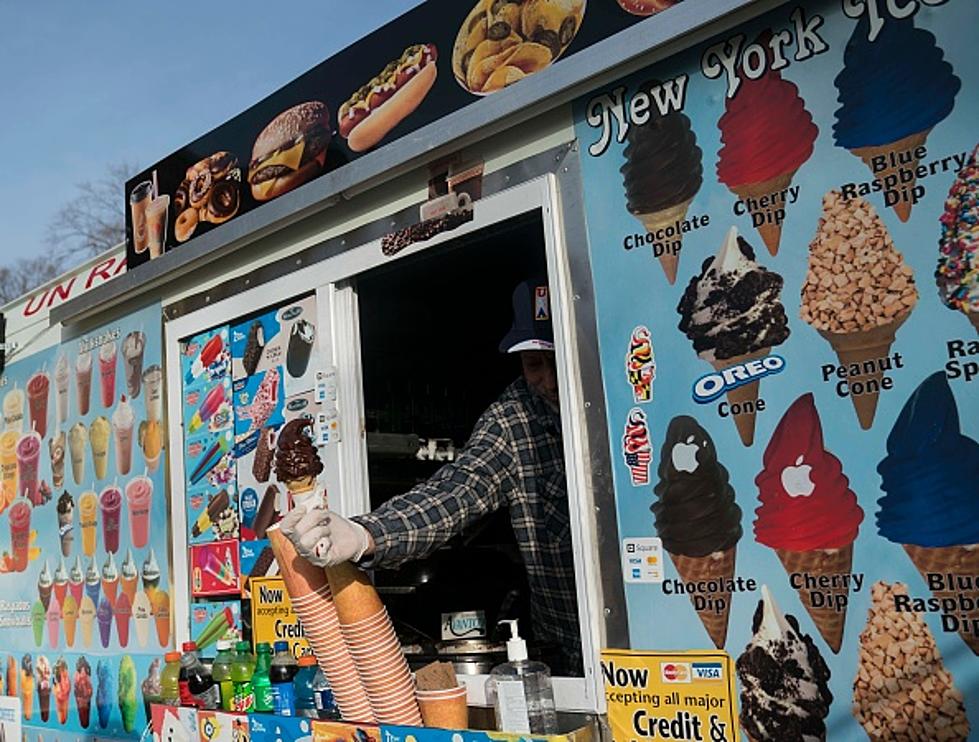 The Two Ice Cream Trucks '90s and 2000s Kids Loved in WNY
Getty Images
There's absolutely nothing that compares to hearing the sound of the ice cream truck when you are a kid in your neighborhood. It doesn't matter what you're doing -- whether you're inside your house or outside playing with friends...when you heard that music, you got money and tried to catch it.
I grew up in the late '90s and early 2000s and there were two ice cream trucks that were always around my neighborhood when I was a kid.
Mr. Cool and Mister Softee
To be honest, I remember Mr. Cool more often as a little kid, but when I got a bit older it was mostly Mister Softee. That may just depend on where you grew up. For me, it was North Amherst, at the neighborhood off Sweet Home and East Robinson (Pheasant Run).
I loved the novelty ice cream bars that Mr. Cool sold. Here are some of what you may remember getting as a kid.
I LOVED the Screw Ball. It was bubblegum-flavored sherbet with a gumball at the bottom. The Creamsicle and Push Up are also classics, and I also loved the Spider-Man bar.
Mister Softee was great if you were craving a soft-serve cone or milkshake and my dad loved Mister Softee. He would be right there with me getting his own ice cream treat.
I miss those days. Sometimes I will get something at an ice cream truck if I hear one passing by at my home in South Buffalo, even as an adult.
What was your favorite ice cream bar growing up?
The Best 50 Ice Cream Places in Western New York
The warm weather means ice cream season is just about here.