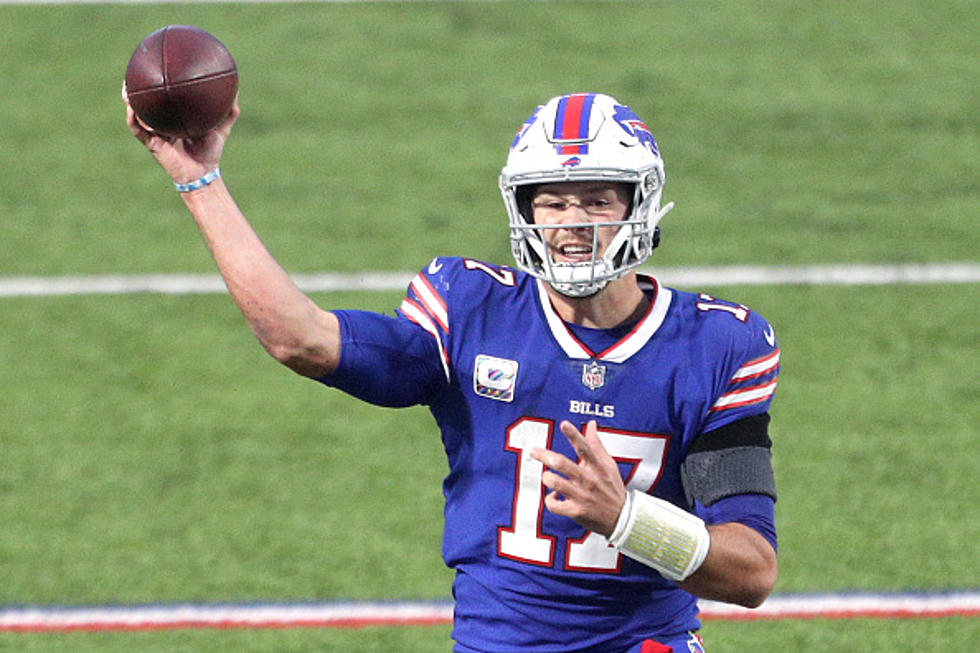 These Tweets From Josh Allen Are Everything To Buffalo [PICS]
Getty Images
Josh Allen has been a member of the Buffalo Bills since the spring of 2018 and honestly, we could not imagine a scenario where he isn't a member of the Bills.
For 17 years, it was heartache and torment as the Bills suffered through a playoff drought and cycled through countless quarterbacks (Rob Johnson, J.P. Losman, Trent Edwards, etc.) looking for the next great one.
Allen's breakthrough season in 2020 saw him throw for over 4,500 passing yards, account for 46 touchdowns, and be runner-up in the NFL MVP voting. The Bills went 13-3 and advanced all the way to the AFC Championship game.
Now, the Bills are one of the favorites to win the Super Bowl in 2021 and Allen is the number one reason why.
Unlike his favorite wide receiver, Stefon Diggs, Allen isn't quite as active on Twitter and social media in general, but he's got some awesome tweets since being in Buffalo and we love him for it.
Check out some of these awesome tweets of Allen's!
That last one was the night that Stefon Diggs was traded to the Bills from the Minnesota Vikings and safe to say, it's been nothing but amazing for Allen, the Bills, and Bills Mafia.
We definitely need Josh to tweet more. He's genuinely hilarious and it would be awesome to have him on social media even more.
Bills open their 2021 campaign against the Steelers this Sunday at 1 pm at Highmark Stadium.
16 Buffalo Bills With Some Of The Best And Worst Nicknames
The 30 Smallest Towns In New York State On The Brink of Ghost Towns?
The 30 smallest towns in New York State reveal amazingly
low population
numbers.
CHECK IT OUT: 100 sports records and the stories behind them