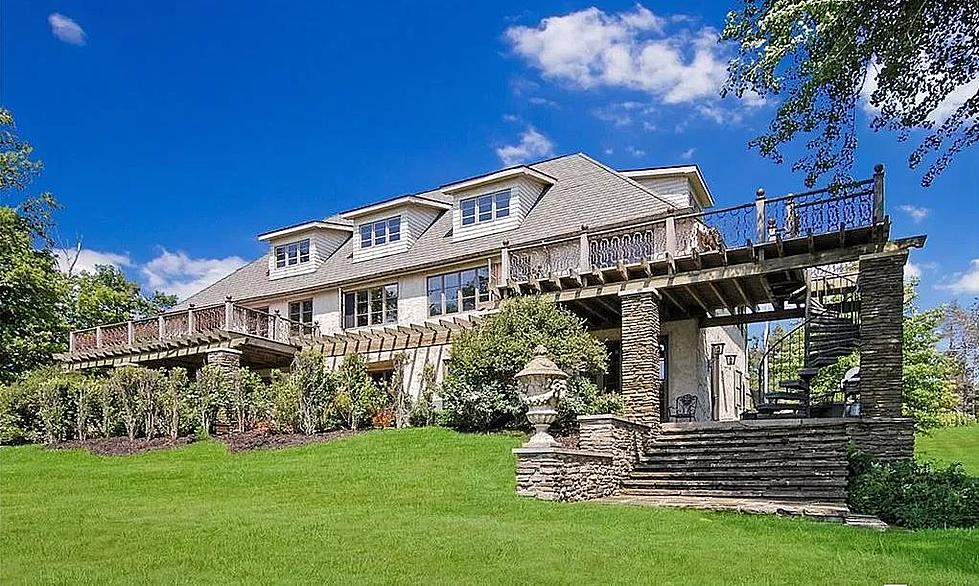 This Amazing Million-Dollar French Chateau Mansion Is In WNY [PHOTOS]
Credit: Zillow
Most homes in Western New York are pretty standard. Even the really expensive ones have the same look about them, just bigger and more expensive. There are other homes that looking nothing like the ordinary. This home in Western New York is exactly that, but it's stunning.
This million-dollar French Chateau is located along Chautauqua Lake in Chautauqua County and is easily one of the most unique homes in New York State.
Listed on Zillow for just a shade under $1 million, this French Chateau mansion located in Dewittville, NY (close to the shore of Chautauqua Lake) has five bedrooms and four bathrooms with amazing views of Chautauqua Lake.
The "grand patios" offer a ton of space and the balconies offer a great view of the water. The interior looks like a mix of both modern and throwback touches. It honestly looks like a home you would fin somewhere in Western Europe, rather than Western New York.
The one bathroom with the architecture wallpaper and granite sink definitely caught my attention and those giant bedrooms give you a perfect view of the lake. It's truly one of the most unique homes I've seen come up for sale in all of New York State, not just Western New York.
Check out some photos below, courtesy of Zillow.
Explore This Amazing French Chateau In Western New York
Explore This $2 Million Home in East Aurora That's One of The Strangest
LOOK: Famous Historic Homes in Every State
LOOK: 'Muppets' Artist's Magical Woodland Home Could Be Yours
LOOK INSIDE: Kid Rock Is Selling His Grand $2.2 Million Detroit Mansion