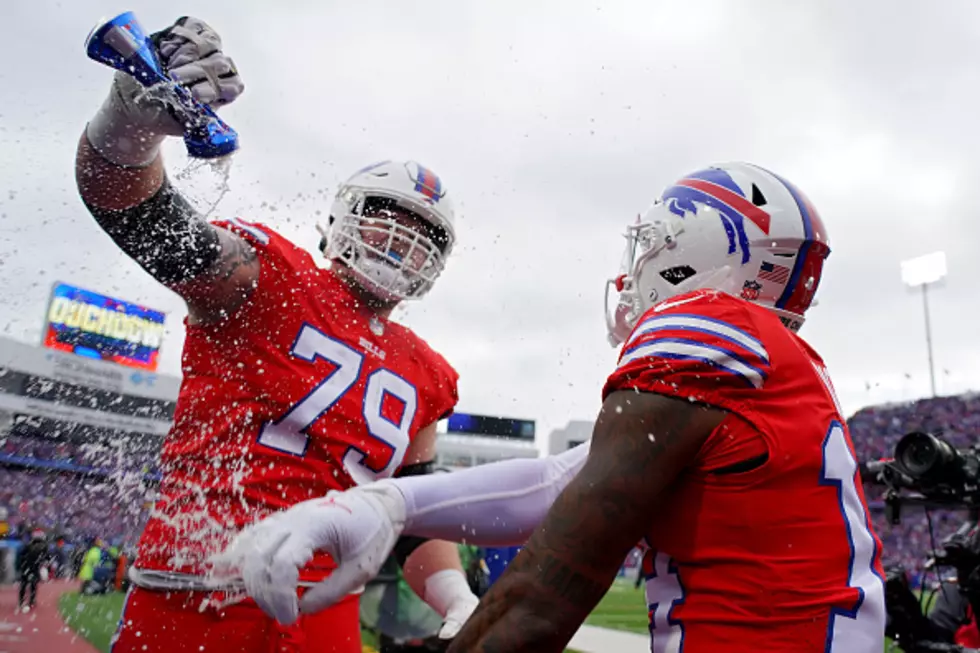 Thurman Thomas' Best Answer To Buffalo Bills Question
Getty Images
This year just seems like it's the year for the Buffalo Bills. One fan was asked what would happen in Western New York if, in fact, the Bills won the Super Bowl.
That fan is a man named Thurman Thomas.
The Athletic web publication sat down with the NFL Hall of Famer to ask him a few questions about the upcoming Buffalo Bills season. His answer to one of those questions is meme-worthy.
Describe what happens in Western New York if the Bills win a Super Bowl. According to The Athletic:
It would be like 850,000 Alexander Ovechkins drinking--that's how it would be. The way that he went from winning all the way to the season starting? I don't even think he worked out I think it would be that. It would be 850,000 Buffalo Bills fans in Buffalo doing the same thing".
We agree. The Buffalo Bills deserve this. The city deserves this. THE FANS DESERVE THIS. 
What if it ACTUALLY happens. It feels like it can actually happen this year. The Buffalo Bills are the Super Bowl favorites right now in Vegas and Josh Allen is the NFL most valuable player favorite.
We are looking ahead, too. In fact, we think this is the Super Bowl parade route in February when the Buffalo Bills win the big game. At least it should be. It NEEDS to start on Allen street, right?
Best Pictures of Josh Allen Proving He's A Superstar
Josh Allen is certainly living up to the hype after a show-stopping performance in Los Angeles.
Predicting How Many Wins For The Buffalo Bills
The Buffalo Bills schedule has been officially released and how is the perfect time to predict how well the team will do this upcoming season.
Go Bills!