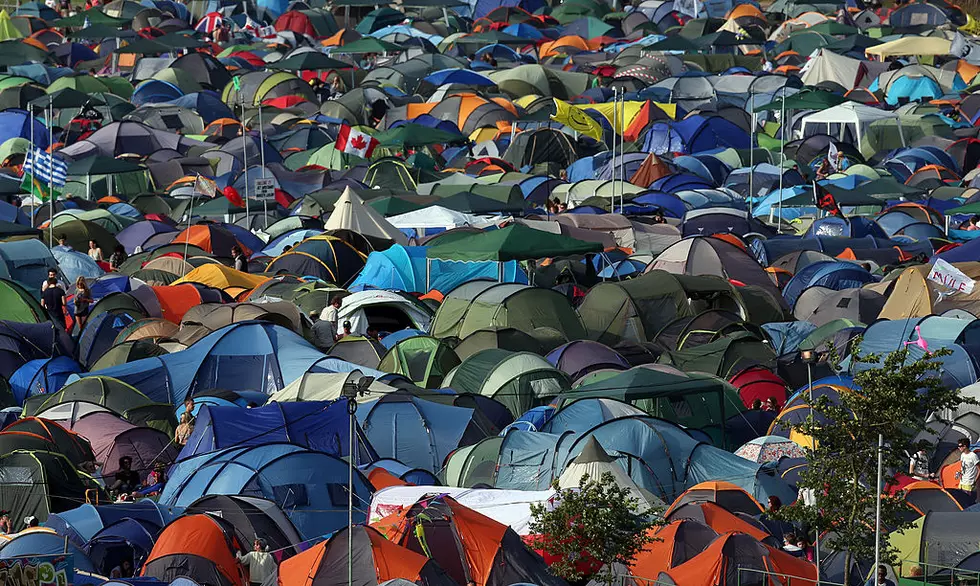 Top 5 Things We Always Forget When Going Camping
Getty Images
Camping season in Western New York is in full swing.
It doesn't matter if you go camping at any of the great public or private campgrounds around the area, at a state or county park, or in your own backyard, this is the perfect time of year to pitch a tent or reserve a cabin and spend a few days getting reacquainted with nature.
In fact, camping is one of my favorite summer and fall pastimes. Just being able to unplug from the hustle and bustle of the fast life we live is an amazing thing.
Plus there is so much to see in New York State and so many camping options, it always makes it an adventure to get out.
However, no matter how often you go camping, you always forget something. It doesn't seem to even matter how well you set up your pre-departure checklist, there are just some items that always get left behind.
I for one always seem to forget to pack the same few things.
Here Are What Seems To Be The Top 5 Things That We Always Forget When Going Camping:
Batteries
Whether it's a random AA battery or that pack of D batteries you had to get for the lantern, we always seem to forget to bring batteries on the camping trip.
Flashlight
Speaking of lanterns, it never fails that you forgot the flashlights. Have you ever tried to find your way around in a dark campground just using the light from your iPhone? Yeah, it's not fun.
Sunscreen
Who forgets sunscreen? For years we've been warned about the danger of being over-exposed to the sun, yet we always seem to forget to bring sunscreen. Going forward, let's just keep some extra sunscreen in the car.
Duct Tape
The one thing that can be used to fix just about everything seems to find a way to not make it into your camping pack. Duct tape is just one of those things we should pack in bulk, but alas we've forgotten it again.
Trash Bags
I've always been someone who likes to leave no trace while camping. But no matter how often we try to live this principle, don't we always forget to bring trash bags with us...
What are some things that you forget to bring with you when camping?
Best Camping Supply Stores in Western New York
The Most Expensive House For Rent In Buffalo
Check out this huge house that's available in one of Buffalo's best neighborhoods
Claim Your Share Of Lost Money In New York State