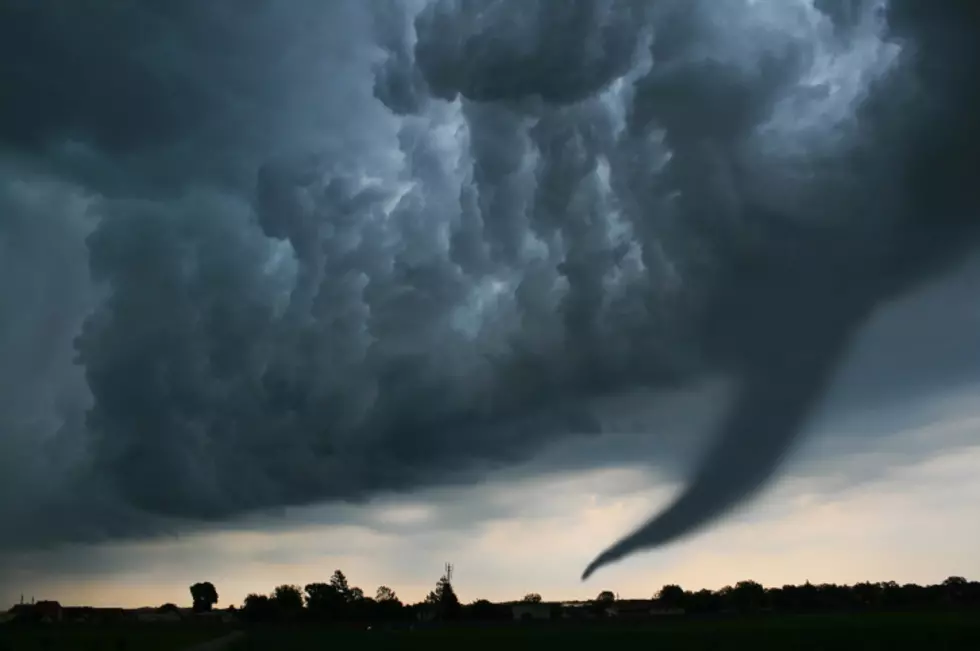 Severe Weather Expected In New York State; Tornado Possibility
Daniel Loretto
The sun has been plentiful for much of the summer in New York state this summer thus far, but the hazy skies have dominated due to Canadian wildfire smoke since early June.
Despite the fact it's sunny right now, that won't be the case by tonight for much of the state.
The National Weather Service is tracking thunderstorms that will make their way into the state by late afternoon. The first round will be more scattered in nature, but by late on Thursday night, there will be a line of thunderstorms that could pack a pretty big punch.
Western and Central New York are now under an alert for a slight risk of severe weather on Thursday. That area was expanded in the last hour, which previously only included Western New York.
The biggest risks for this evening are damaging wind and heavy downpours. Hail is possible and because of the elevated risk for severe weather, a tornado cannot be ruled out for tonight.
If you have to drive tonight, especially after 9 pm, just be aware of the risk of these passing thunderstorms. Heavy downpours and hail can hinder a driver's view and cause dangerous driving conditions.
The good news is that the weekend looks far better than Thursday night and Friday morning, with sunny skies expected both Saturday and Sunday. The temperatures will be cooler, however, especially by Lake Erie and Lake Ontario for Friday and Saturday. Highs should only get to 73-75 degrees.
Be safe out there tonight.
A Peek Inside The New Thruway Rest Stops In New York State [PHOTOS]
Keep scrolling to see pictures of the newly revamped New York State Thruway service areas.
"Giant Horror Plant" Returns To New York State
A "giant horror plant" that can cause blindness and severe burns is still in New York State, despite the best efforts from New York officials.
Worst Towns For Traffic Tickets in New York State
The top five worst towns in New York State for traffic tickets.