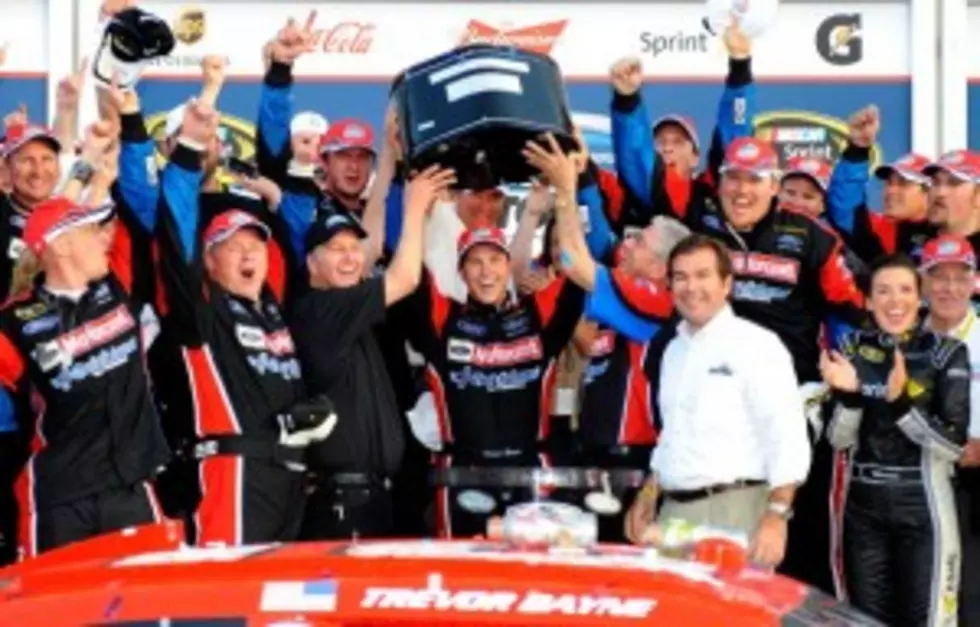 Trevor WHO Won At Daytona?
I still have chills thinking about that race yesterday.  Hats off to Trevor Bayne.  As you know by now, the winner of the 2011 Daytona 500.  It was a story set to horsepower.  Even from the warm up laps the story began to unfold about this overnight success.  That really is the best way to describe a kid who is 20 years old plus 1 day when he starts not only his first Daytona, but, also olny his second Sprint Cup race.When Darryl Waltrip spoke to Bayne during the warm up laps, you could almost tell there was something special about him.  He spoke about how he prayed for his crew before the race and how he has never seen a crowd so big but at the same time wasn't nervous at all.  It showed on the track.  Watching him master the art of the "push" during a two car draft. Listening to the FOX crew praise his "poise and intelligence" you could feel something big was going to happen.
I am a Kevin Harvick fan.  He blew a motor early in the race and left me with no single driver that I really care to cheer for.  Until the "green-white-checker" finish.  I literally came off the couch yelling and cheering for "that kid" to win.  I was so excited to watch whoever was driving the #21 car.  I couldn't even remember his name.  I just kept yelling  "come on kid...go kid...hurry kid."  Even in the post race interviews drivers couldn't recall his name.  Dale Earnhardt Jr. clearly wanted to congratulate him for the win but could only remember the team owners name.
My favorite moment by far was when Trevor's buddies came o greet him when his car stopped in the infield grass after the burnout.  Watching how excited they were for him.  How they came sprinting across the grass.  I honestly can't describe in words what that was like.  It was a moment all of us dream of at one point or another and even though I am thousands of miles away, I felt like I was a part of a fairytale ending.  Simply amazing to witness. Hearing Bayne say in the post race interview "that with God anything is possible" was just the icing on the cake when it comes to the class and genuine character of this new star.
I didn't know his name before yesterday. As Larry McReynold commented "it was a life changing moment even for a 20 year old."  Even if he never drove in another race, the name Trevor Bayne is one many like me won't soon forget.