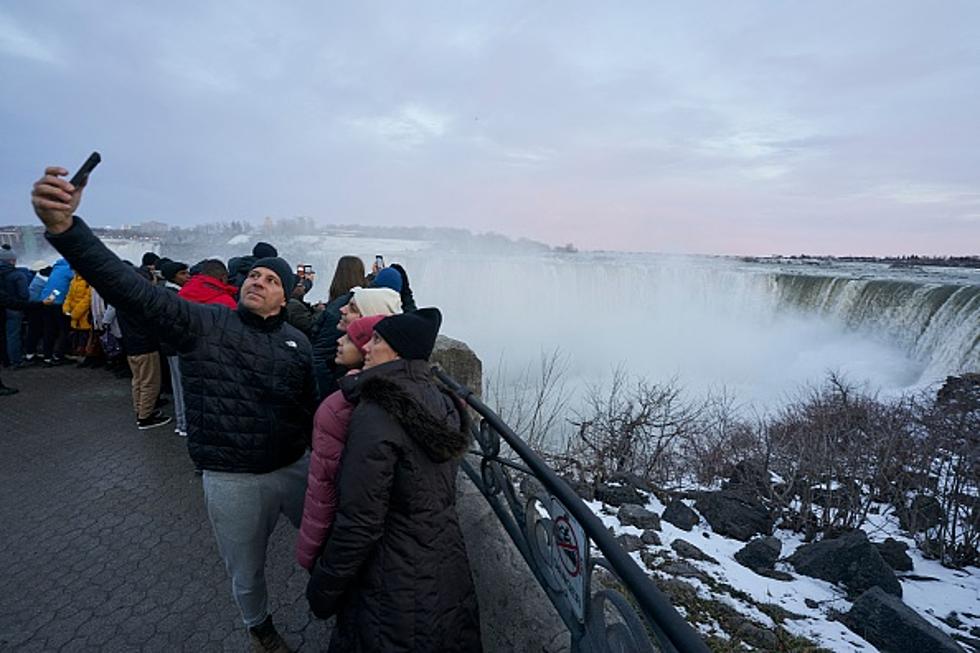 Tweet About Niagara Falls, New York Wins April Fools Day
AFP via Getty Images
The weekend is over and among the chatter at the office or on the job site will be the story about Niagara Falls that had everyone talking after Saturday afternoon. Did you see it? Were you also caught off guard?
April Fools Day is over and for some that means that they can take a breath and relax. If you get anxious wondering what is the next prank or joke waiting around the corner, April 1st is not exactly your favorite day. For the most part, April Fools Day jokes leave you groaning the same way you would after hearing a bad dad joke. However, there are some that are creative.
There was word Friday that Vidler's in East Aurora, New York was shutting it's doors. This April Fool got us due to the fact it was a day early. Thankfully, the Western New York staple is staying open!
The there was the Tweet that shocked people from all over the world and may have been the best of the weekend. Niagara Action, a media outlet that covers much of the Niagara Region and Western New York made it seem as if the water slowed enough on the Niagara River over the Falls that a car that had been in the water for months was visible. It was genius!
Easter week is here and when you get together with friends and family, this is a story that would be fun to share. Great job Niagara Action!!
This Cool Tiny House Is Made Of Shipping Containers In Buffalo, New York
This tiny house in Buffalo, New York is made from repurposed shipping containers. Check it out!
10 Highest Paying Jobs In Buffalo, New York
Here's a list of the ten highest-paying jobs in Buffalo, New York, according to the U.S. Bureau of Labor Statistics.
A Peek Inside The New Thruway Rest Stops In New York State [PHOTOS]
Keep scrolling to see pictures of the newly revamped New York State Thruway service areas.