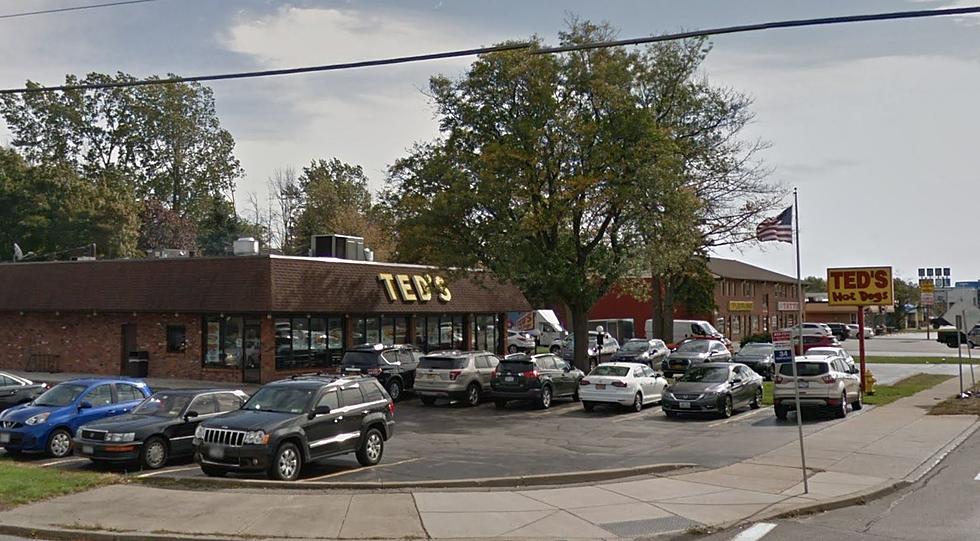 Two Ted's Hot Dogs Locations Temporarily Closing in WNY
Credit: Google Maps
The cooler weather has arrived, which usually means comfort food such as soup, mac & cheese, and pasta. Hot dogs are considered a summer food by most, but here in Western New York, they're enjoyed year-round and Ted's is a huge reason why.
Ted's Hot Dogs are often enjoyed during the fall and winter, but there is something important to consider over the next week.
According to Ted's Facebook page, two locations will be temporarily be closing.
The reason is because of new parking lots that need to be put in.
The Orchard Park location is currently closed through October 29th, while the Niagara Falls Blvd. location will be closed from November 1st-4th.
The good news is all other locations will be open for their normal hours.
Ted's in the fall and winter is a great plan for lunch or dinner. Hot dogs, fries, onion rings and even mac & cheese! I know, hot dogs are amazing in the summer weather, but few things beat a Sahlen's hot dog from Ted's on a brisk fall day with family and friends.
Also, in case you did not know, there's a Ted's location in Tempe, Arizona! It's not too far from the Arizona State campus. The founder of Ted's retired in Arizona and decided to open a location down there, which is beyond cool; that a Western New York staple is also in the middle of Arizona.
The 25 Perfect Fall Restaurants in Western New York
The best restaurants during the fall in Buffalo and Western New York.
15 Awesome Buffalo Restaurants For Comfort Food
Check out some of the best places for comfort food in Western New York.
The Top 40 Pizza Places in Western New York
The best pizza spots in Buffalo!
The 30 Smallest Towns In New York State On The Brink of Ghost Towns?
The 30 smallest towns in New York State reveal amazingly
low population
numbers.