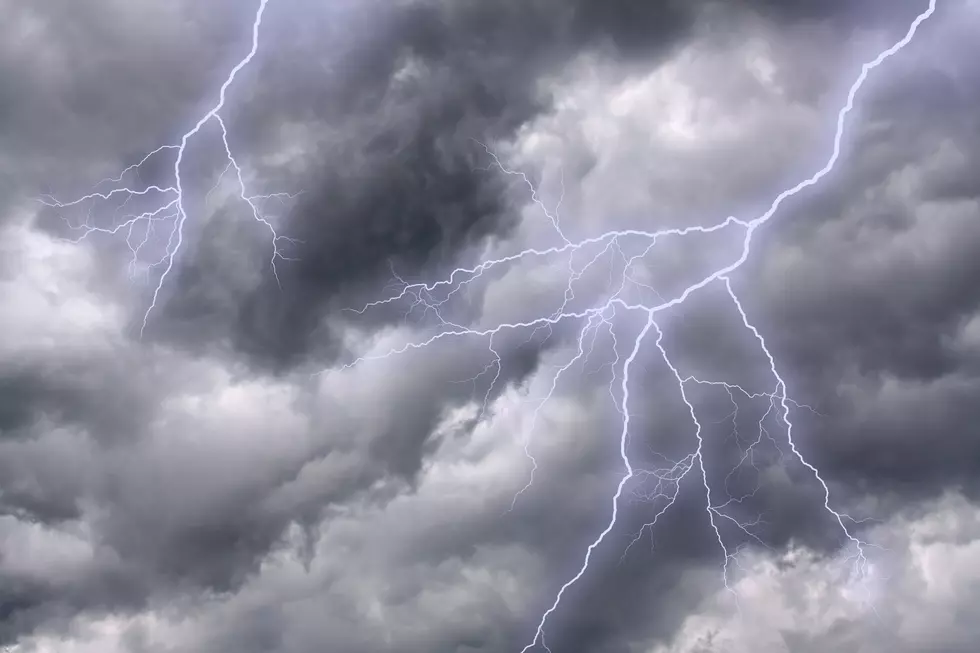 Ugly Weather On The Way for WNY: Heavy Thunderstorms and High Winds
Zoonar RF
The weather has been glorious all week and that includes the 70-degree temperatures Western New York will enjoy on Thursday...but that all changes during the Thursday-into-Friday overnight, so definitely try and get outside this afternoon to enjoy it.
There's a strong front that will whip through Western New York late Thursday night and through Friday morning that will bring heavy downpours at times with potential Thunderstorms during the early morning hours of Friday, according to WIVB. Don't be surprised if you're awakened by some claps of thunder.
In fact, Buffalo could see over an inch of rain when all is said and done on Friday. The biggest issue might not even be the rain and thunderstorms, but the high winds on Friday afternoon.
There's a High Wind Watch in effect for all of Western New York on Friday, with gusts 55-60 mph possible, especially near the lakeshore. Power outages will happen in some areas, so be prepared if you can. Keeping a fully-charged phone is a must.
The weather will drop as Friday goes on, tumbling into the low-to-mid 40s by late Friday afternoon.
The weekend will be cooler but Saturday shouldn't be too bad. Sunday and Monday will bring some more rain showers, and maybe even mixing with some snow!
The warm weather was fun while it lasted but with April starting a week of today, you know that Mother Nature will be giving us that warm weather for good soon.
Best Places To Watch Sunsets In WNY
Top Places To Buy A Home In WNY
10 Best Wings in WNY