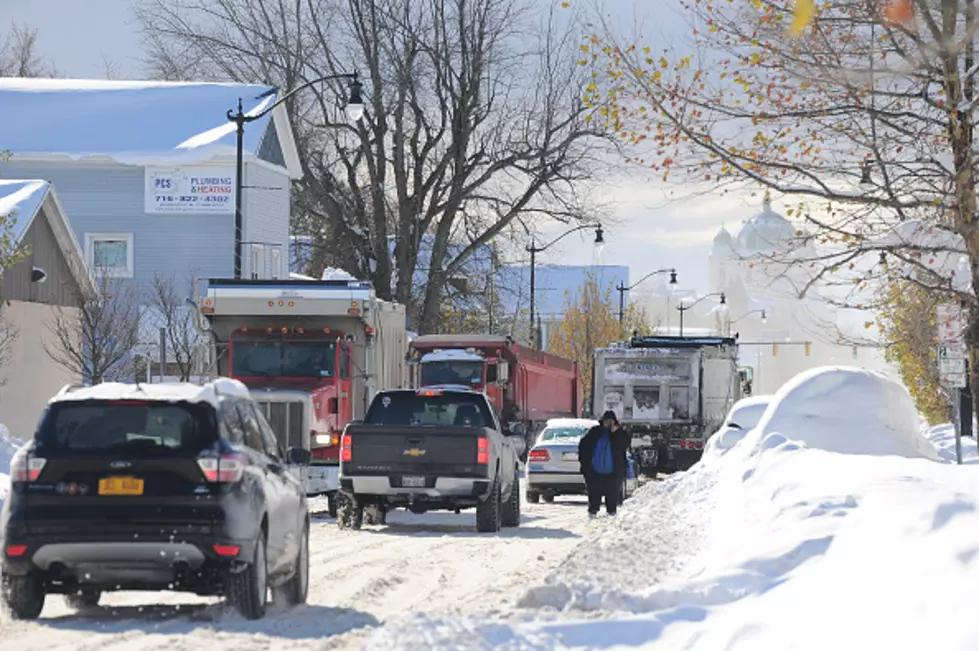 Another Lake Effect Snowstorm Ready to Slam Western New York
Getty Images
It's been a relatively quiet start to the work week in terms of weather. That trend will continue through Wednesday, when we are expected to have some unsettled weather return to our region.
This December has been cold and overcast and we will soon have the threat of snowfall in Western New York and the City of Buffalo.
The National Weather Service says that Thursday and Friday will consist of a mixed precipitation, with both rain, sleet and snow showers expected those two days.
Saturday, however, is the day everyone is keeping an eye on; which could produce heavy lake effect snow for Western New York.
Mike Cejka of WIVB Weather says the Euro model is painting a heavy lake effect snow band over the Buffalo south towns on Saturday evening, which is perfect timing (or awful) for the Bills game.
Patrick Hammer of WGRZ Weather says the shift in winds are critical. If the winds are SW, this band will impact the Buffalo metro. If they are WSW, they will more impact south towns and the southern tier.
We still don't know the exact snowfall totals but Saturday afternoon and night is expected to be the worst time for this storm.
The good news is that it won't be as bad as the historic lake effect snowstorm that we saw in November, but Saturday's holiday shopping and Bills game will definitely be impacted by this lake effect snowstorm for Buffalo and Western New York.
5 Underrated French Onion Soups in Western New York
Some hidden gem French onion soups in the Buffalo area.
The Top 40 Pizza Places in Western New York
The best pizza spots in Buffalo!
Southtowns Lake Effect Snow Pictures