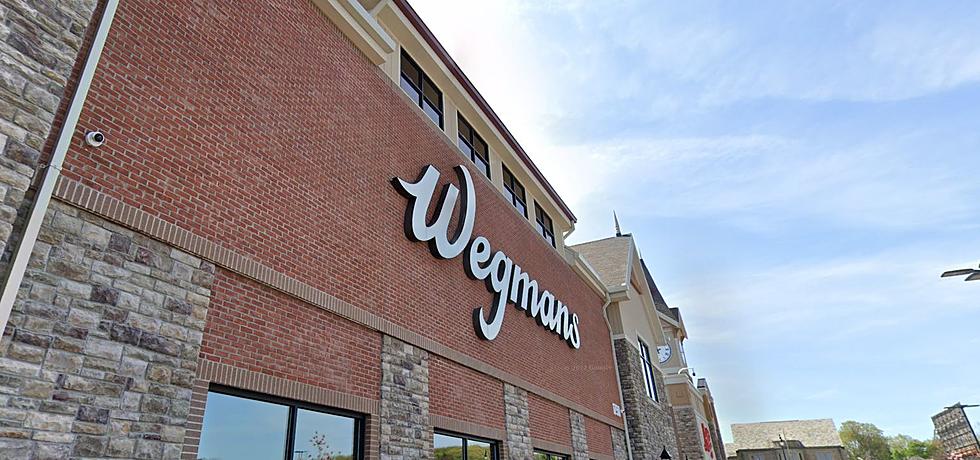 Wegmans in New York State Was Evacuated
Credit: Google Maps
Wegmans is a way of life in Western New York.
The grocery store chain has numerous locations across the Buffalo and Rochester area. They're expanding as well, as they continue to open more locations, including recently expanding to Washington D.C. and New York City. They're usually packed with customers, especially on weekends.
It's not very often you see a Wegmans location evacuated, but that's what happened to a Rochester area Wegmans on Tuesday.
According to 13WHAM, the Wegmans located on East Avenue in Rochester had to be evacuated on Tuesday, due to a man who was "in mental distress."
The man was reportedly carrying a knife and in a state of mental distress, which was first witnessed by an officer who was at the store that day. They evacuated the Wegmans location and were able to calm the suspect down and take him into custody.
It's unclear what else may have happened or why the man was carrying a knife, but the story from 13WHAM says the man was taken to the hospital for mental heath treatment.
It's scary to think this could have been any Wegmans or any store in general. Hopefully the man is okay and what else is important is that nobody was hurt in the store.
This goes to show, always be aware of your surroundings. Quick action by the officer inside the Wegmans to recognize what was happening and to deescalate the situation before anything bad took place.
10 Things All Buffalonians Buy at Wegmans
The things Buffalo residents get every time they shop at Wegmans.
Busiest Wegmans Locations in Western New York
The Wegmans locations that most agree are the busiest in Buffalo and Western New York.