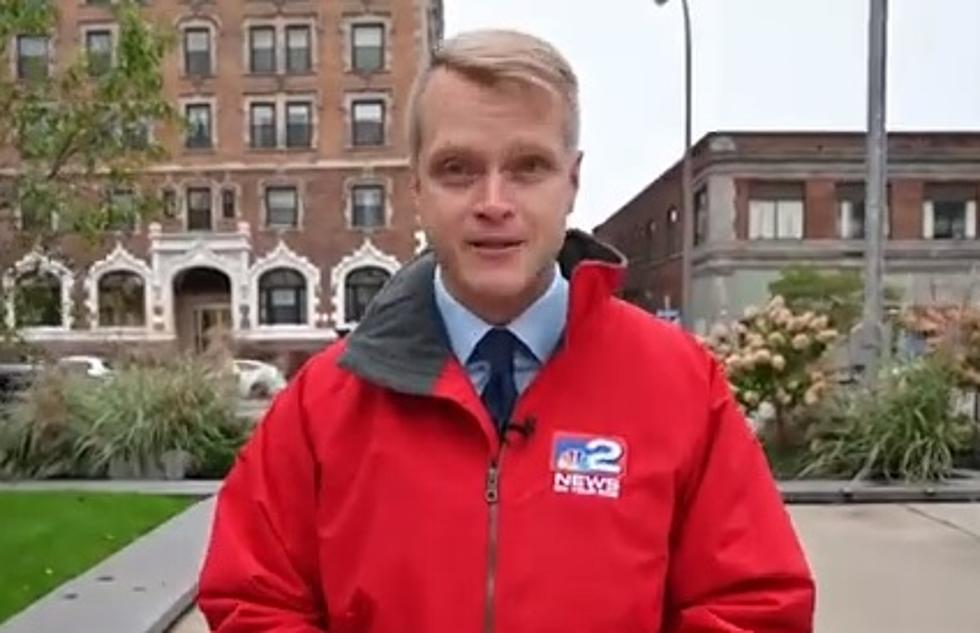 Longtime WGRZ Personality Finds A New Home At WKBW
(YouTube via Dan Meyers)
Everyone has their favorites when it comes to news personalities.  In Buffalo, a popular name is moving up your channel list to WKBW.
It was a bit of a shock to many in September when we found out that long-time WGRZ reporter/anchor Michael Wooten was leaving.  He had been at WGRZ for 14 years and had chosen to go somewhere else as his contract had expired and they couldn't agree on a new deal.  Today, we found out where his new adventure will take him.
Who is Michael Wooten?
Wooten is a graduate of Marshall University and an Emmy and Murrow Award-winning reporter and anchor who has been in the Buffalo Market since 2009.  His Emmy came for a piece that he did on hydro-fracking in New York. His Edward R. Murrow award was earned in 2015 for a series on cell phone spying at the Erie County Sheriff's Office.
Wooten will be joining WKBW
The announcement was made today that Wooten will land up the dial a little bit at channel 7, WKBW here in Buffalo.  He will be an investigative reporter and will also be the moderator of a re-imagined 7 News at 5:30.
Management is thrilled to have Wooten on board
The management team at WKBW is thrilled that he has signed on to their team.  Vice President and General Manager Marc Jaromin says,
"Michael is an experienced local journalist who understands the importance of giving voice to the voiceless, holding authority accountable and celebrating the incredible diversity in our Western New York communities,"
There is no word yet as to when Wooten will start at WKBW.
26 TV Shows We Would Want To See One More Episode Of
Now that the Friends' reunion show is happening, here are some other TV shows that we would like to see just one more episode of.
Gallery Credit: Dave Fields
Netflix Search Codes To Help You Find Movies/TV Shows
Stuck wondering what to watch on Netflix? Check out these codes that bring up all the options in different genres.
Gallery Credit: Dave Fields
$2.4 Million New York State Home Inspired By HGTV
This home in Elma, NY was
inspired
by HGTV!