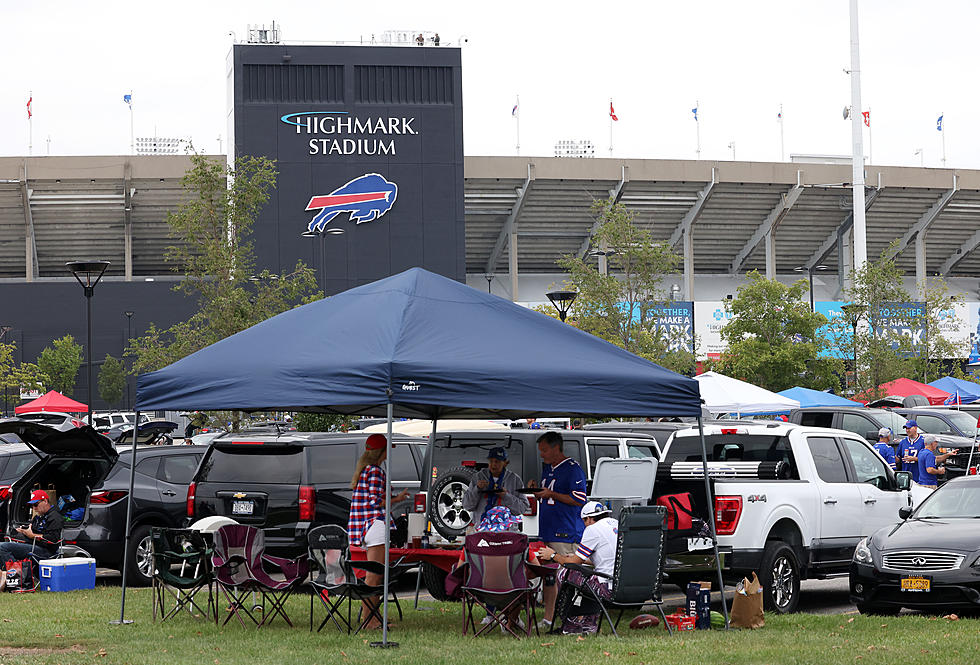 Why Was Buddy the Elf Arrested at the Buffalo Bills Game? [TWEET]
Getty Images
Halloween is now over and as we know by now, November 1st means that people take off their Halloween costumes and put on the Christmas music.
Okay, technically we still have three and a half weeks before the holiday season officially begins, but people always waste no time getting into the Christmas spirit. That was evident at the Buffalo Bills game yesterday against the Miami Dolphins (26-11 Bills win, by the way).
Someone decided to dress up as Buddy the Elf, from the hot Will Ferrell movie, Elf at the Bills game on Sunday. However, it did not have a happy ending.
It appears Buddy the Elf was escorted out of the game by security during the first half of yesterday's win.
What happened with Buddy the Elf is anyone's guess, but speculation was running wild on Twitter.
Was he trying to find his dad? Caught eating old gum? Any other reason that people could find from the movie.
The costume looks spectacular, though. It's a pinpoint match for the Will Ferrell character; which by the way, is one of my favorite movies during the holiday season.
As for the Bills, they are now 5-2 and looking forward to a road game at the Jacksonville Jaguars, which will kickoff at 1 pm next Sunday.
The Bills might not have to go against Jaguars starting running back, James Robinson, who was injured in the Jaguars loss to the Seattle Seahawks, and leaves his status for Sunday's game against the Bills in doubt.
CHECK THEM OUT: 100 years of Christmas toys, gifts and fads
LOOK: See what Christmas was like the year you were born