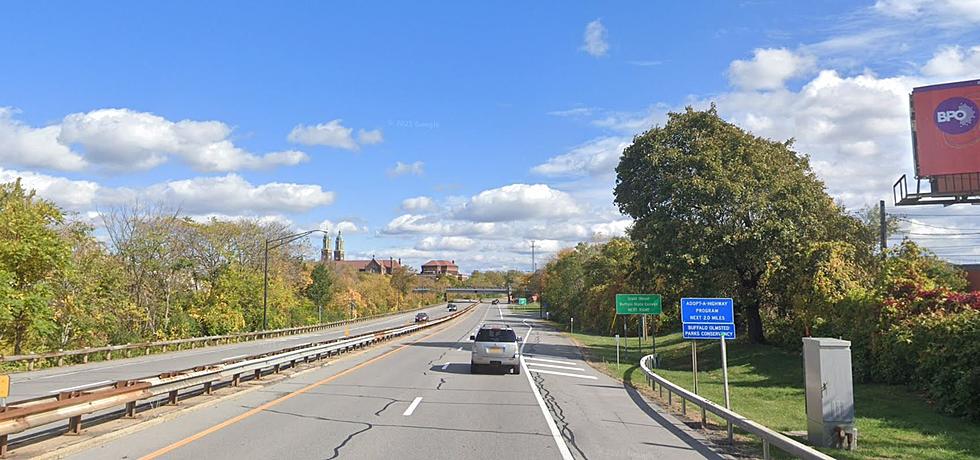 WNY Highways Ranked From Best to Worst [LIST]
Credit: Google Maps
If you have spent your entire life in Buffalo, then you know that we have it pretty good in terms of traffic. Sure, we have our own headaches, but nothing compared to other cities, such as Los Angeles, Chicago, Dallas, or New York City.
However, it's a rite of passage to be extremely frustrated sitting in traffic on one of Western New York's many highways, expressways, and thruways.
Some are worse than others. After a while growing up in Western New York, you learn to avoid certain roadways at certain times. Some motorists swear off some roadways altogether, no matter what time of the day or evening they're driving on them.
My dad said he will do anything to avoid the busy part of the I-90 during drive times in the morning or afternoon and that includes taking backroads to get to his destination.
Which highways or expressways are the worst for traffic and configuration in Western New York, however? Maybe you have some in mind.
I have my least favorites, as do my family and friends, and that's why we have a list of the highways, expressways, and thruway(s) in Western New York, ranked from best to worst.
Do you agree?
Buffalo Highways Ranked From Best to Worst
Ranking the highways across Western New York.
The 15 Best Shortcut Roads in Western New York
The absolute best 15 shortcut roads in Buffalo that will save you time!
LOOK: Here are the best small towns to live in across America
LOOK: Famous Historic Homes in Every State
The 100 Best Places to Live on the East Coast