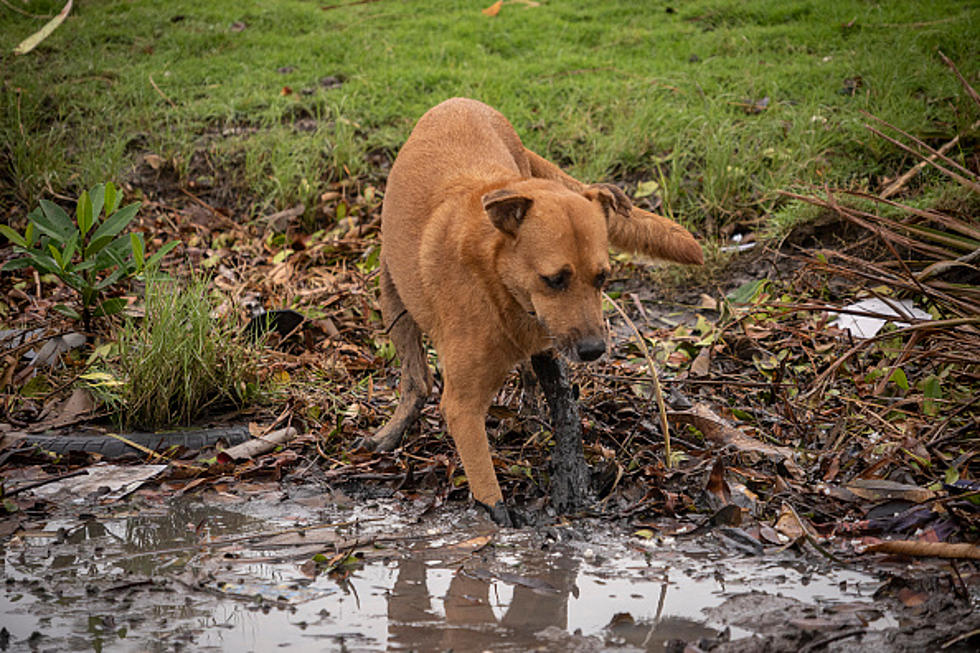 WNY Saving Shelter Animals From Hurricane Ida
Getty Images
It's dominated the news the past 48 hours -- Hurricane Ida and its destructive path of the Gulf Coast, especially southeast Louisiana and Mississippi.
Ida officially made landfall around noon on Sunday and was a category 4 storm with max wind speeds of 150 mph.
The entire City of New Orleans lost power and Ida continues up the United States towards Tennessee as a Tropical Storm.
Shelter animals stuck in Louisiana desperately needed help to escape Hurricane Ida's path and aftermath, and Western New York has stepped up to help the dogs and cats in need of new homes.
WKBW is reporting that two organizations in the Buffalo area were able to help out a cry for help to save animals from Ida's path.
The Ten Lives Club and Buddy's Second Chance Rescue.
The Best Friends Animal Society called on Saturday night asking for last-second help to get these animals out of the way of Ida's path and the organizations couldn't say "no" to these animals in need.
The dogs and cats rescued from Louisiana are arriving in Western New York today, August 30th, in Blasdell.
Buddy's Second Chance needs foster families for dogs that were displaced from the Hurricane as well and there are plenty of cats and dogs at both the Ten Lives Club and Buddy's Second Chance who need foster families.
Western New York is always among the leaders in the entire country helping save shelter animals displaced by natural disasters.
LOOK: Here are the pets banned in each state
Because the regulation of exotic animals is left to states, some organizations, including The Humane Society of the United States, advocate for federal, standardized legislation that would ban owning large cats, bears, primates, and large poisonous snakes as pets.
Read on to see which pets are banned in your home state, as well as across the nation.
LOOK: Here Are 30 Foods That Are Poisonous to Dogs
To prepare yourself for a potential incident, always keep your vet's phone number handy, along with an after-hours clinic you can call in an emergency. The ASPCA Animal Poison Control Center also has a hotline you can call at (888) 426-4435 for advice.
Even with all of these resources, however, the best cure for food poisoning is preventing it in the first place. To give you an idea of what human foods can be dangerous, Stacker has put together a slideshow of 30 common foods to avoid. Take a look to see if there are any that surprise you.
The 100 Best Places to Live on the East Coast
The 100 Best Places to Live in the Midwest