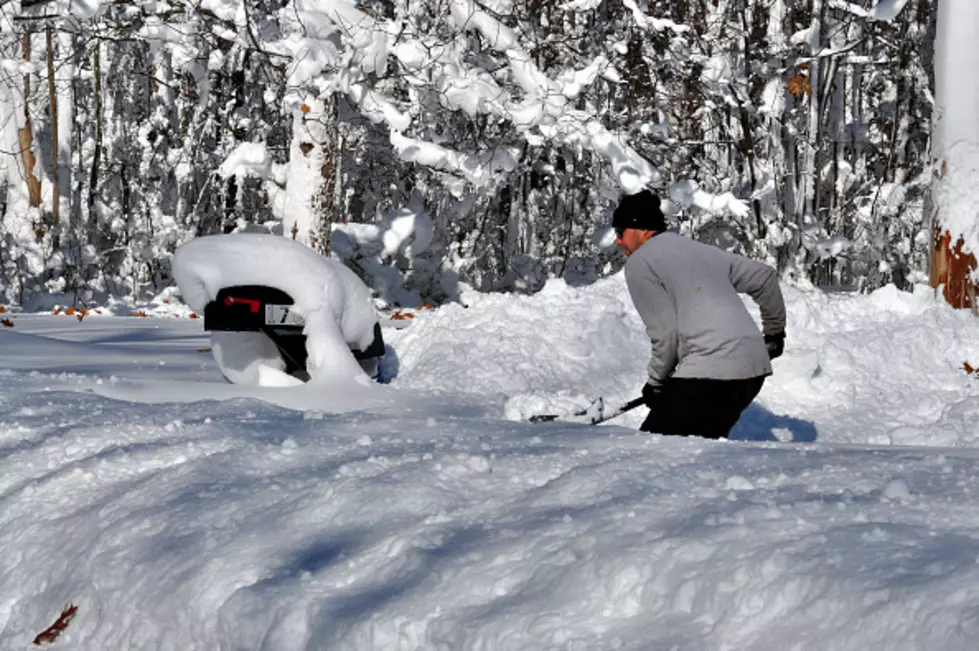 The Worst Area to Be in WNY For This Huge Lake Effect Snowstorm
Getty Images
It's the water cooler talk you cannot avoid right now in Western New York: the upcoming lake effect snowstorm that will impact the Buffalo region from Thursday evening and well into Sunday.
There's a Winter Storm Warning will be in effect starting 7 pm Thursday and lasting into 1 pm Sunday for Erie County. Snowfall could be anywhere from 2-4 feet in the most persistent snow bands and the storm will greatly impact travel.
You can expect dangerous driving conditions and delayed flights while the lake effect snowstorm is in effect.
But where exactly is the worst of this lake effect snowstorm?
For times, Friday and Saturday are the two days where we will see the worst of it. As for location, experts are pinpointing the Buffalo metro and areas just south of it, like Orchard Park, Hamburg and West Seneca, to be the hardest hit with the lake effect snow band.
Unlike many lake effect storms, this storm will bring the brunt to the City of Buffalo and even the downtown and areas just north in the city. The lake effect snow band will likely be narrow enough to cause steep decreases in snowfall amounts this weekend.
The snow band will likely lift to Buffalo on Saturday and then further north into Niagara County late on Saturday, before migrating back south on Sunday and weakening.
If you live in the City of Buffalo or nearby south towns (Orchard Park, West Seneca, Lackawanna), you can likely expect to be hit the hardest by the lake effect snowstorm.
As we know though, any change of wind direction can cause the band to shift further than expected or stay put longer than expected. We just have to wait and see.
This storm looks to not be a bust, as some hope...
11 Activities To Keep Your Kids Busy During A Buffalo Snow Day
15 Amazing Buffalo Restaurants For the Best Comfort Food
Check out some of the best places for comfort food in Western New York.
26 Worst Streets To Live On During a Snow Storm
When the snow doesn't let up, it makes you wonder if a plow has shown up — at least once? They most likely have, but nonetheless, these are the worst 26 streets to live on during a snow storm in Western New York.