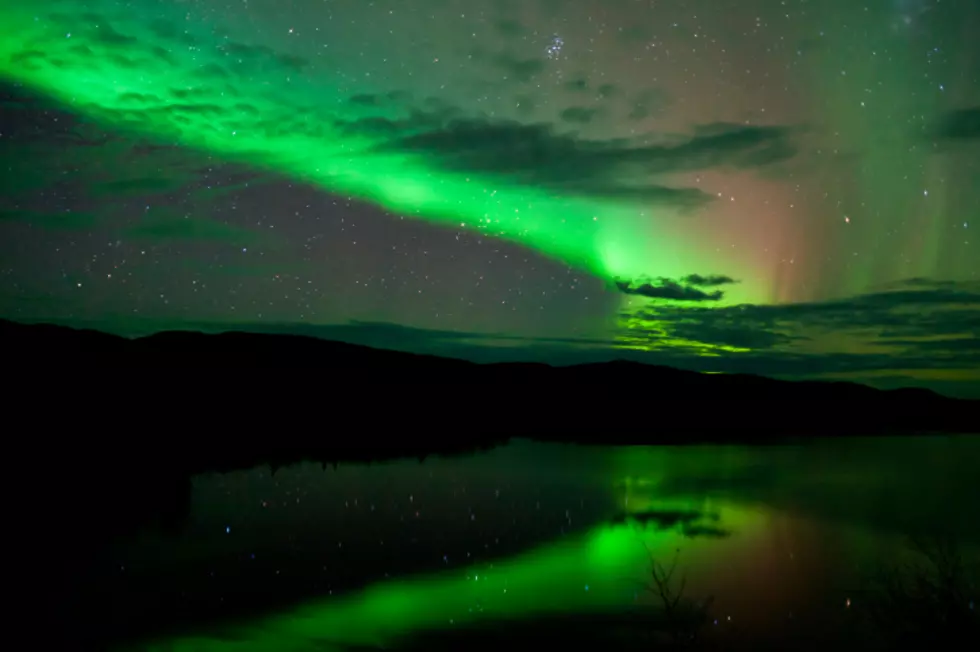 You Could See The Northern Lights Monday and Tuesday In WNY
ThinkStock
This is a pretty rare opportunity here in Western New York.
Enter your number to get our free mobile app
According to WGRZ, the Space Weather Prediction Center is warning of heightened solar activity that could impact the Northern Hemisphere Sunday through Tuesday.
Minor geomagnetic storm levels were observed on Sunday across the Northern Hemisphere. The result has allowed the Aurora Borealis (known commonly as the "Northern Lights") to be seen far beyond the Artic Circle.
The Northern Lights could be seen as far as Buffalo, Detroit and Chicago!
However, there are two factors that will impact whether or not you see it Monday or Tuesday night.
Firstly, and this is a factor that's out of your control, the weather has to cooperate. There's rain in the forecast starting sometime Monday night, according to WIVB, and according to Weather.com, there's partly to mostly cloudy skies in the forecast for Buffalo Monday evening.
If there are breaks in the cloud cover, you have a chance to see them.
Secondly, you'll need to find an area with little-to-no light pollution, which means away from the bright lights of the city and suburbs.
The Aurora Borealis will not look exactly like you see it in photos. Since Buffalo is much closer to the equator, if you see it, chances are it'll look like a light or faint green glow in the northern sky.
Still, I've never seen the Northern Lights in person before, so I'll be crossing my fingers for no cloud cover and make sure to look up!
KEEP READING: Get answers to 51 of the most frequently asked weather questions...