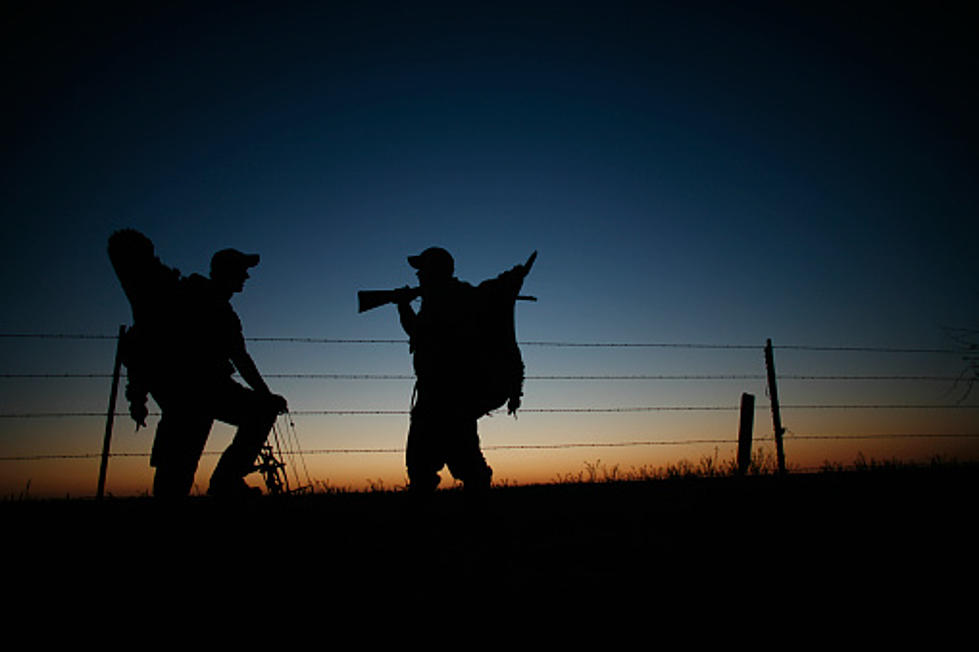 Big Advantage For Youth Turkey Hunters In New York State
Getty Images/Design Pics RF
The winter is more than half over and as we watch the temperatures go from bitter cold to warm and back to frigid again, we can only hope that the spring will be a little more stable.
Those of us who love winter sports like snowmobiling or snowshoeing are a little frustrated with the lack of snow this season. The businesses that thrive on the snow and the tourists it may bring are truly suffering this year. However, there may be a little bright spot for some outdoor enthusiasts this year.
The spring turkey hunting season in New York State is only a couple of months away and now that the numbers are getting better, turkey hunting is getting better and better here in the Empire State.
Turkey hunting in the spring is very exciting. Catching a long-beard off guard and drawing him in to your calls is one of the most intense moments a hunter can get. Do it once, successfully, and no doubt you will be hooked.
That is why it is fun to get the future generation of hunters in to the woods at a young age. This year, the youth hunt will take place in late April and I can't help but wonder if it will be a significant advantage for them.
It seems that whenever I am in the woods in mid to late April, the gobblers are going crazy every morning and when May comes around, they are harder to locate. But is that a fact? OutdoorLife.com did a study that clears that up.
While mild to warm weather sometimes increases gobbling activity, true breeding doesn't start until the length of daylight is right. Photoperiod — the duration of daylight as it influences plants, animals and of course wild turkeys — influences breeding behavior.
So what about those birds that are gobbling loud and proud when we are trout fishing in April in New York State? According to another report, the weather does play in to that in some regard.
"Gobbling is cheap. Gobblers can stop gobbling when the weather cools and resume when it warms again."
While we sit and watch the weather go back and forth and snow fly and melt, at least we can tune up our calls and scout. The best advice I have, regardless of the weather, is to get kids in the woods early and often. The future of hunting in New York and the conservation and respect for wildlife that goes along with it is only as certain as our next generation. Do this and it's an advantage for all of us.
All-Black Squirrels
Check out these photos of Black Squirrels we caught on camera
Rare Albino Deer Appearing in Western New York
Have you ever seen one of the white albino deer in Western New York?