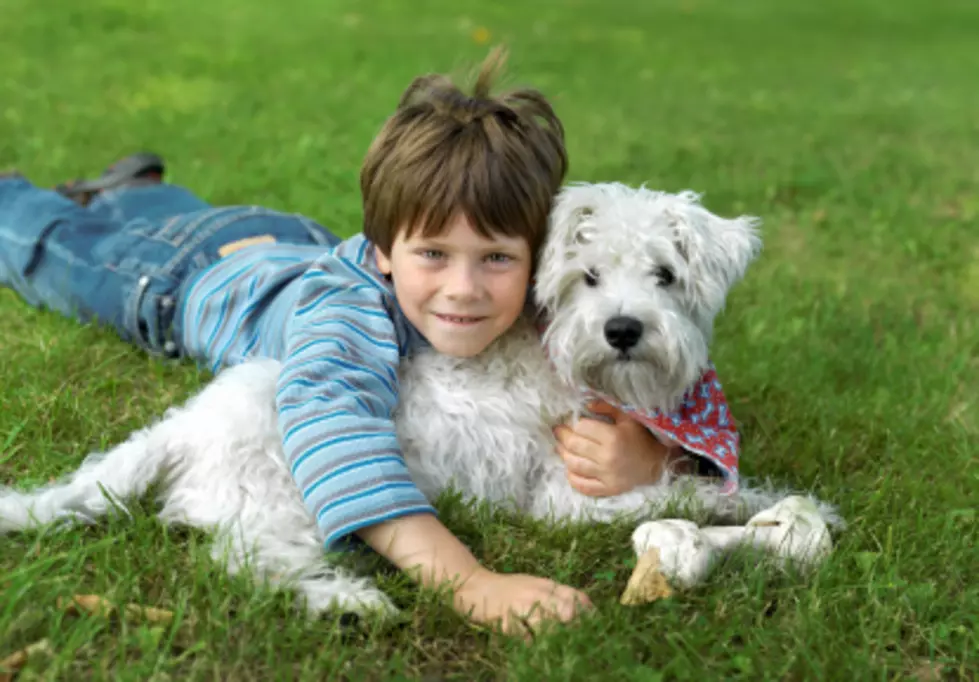 5 Things You Have To Do To Protect Your Dog This Summer
Lise Gagne
As temperatures begin to rise, your dogs are going to be outside a whole lot more.  While it can be fun for them to get a lot more fresh air, there are also some things you need to remember to keep them safe.
1

Never, EVER leave them in your vehicle

It's amazing that people have to be reminded of this.  But seriously, temperatures rise so ridiculously fast in the warmer weather.  Add to that the fact that your pup already has a coat on, and it could be deadly for a pet.  If you cannot take them into the establishment that  you're driving to, leave them home.

2

Just like you, your pets have to remain hydrated.  Always keep water available for them and skip the ice.  it's easy for ice to get stuck in the throat of a gulping pup and they don't care if it's ice cold.  Just make sure it's there for them to whet their whistle.

3

Leaving Them Outside? Give them access to shade.

Just like the number one thing on this list, it's easy for a dog to become overheated in the sun.  Make sure they have a way to escape the direct sunlight and a chance to enjoy a breeze if there is one.

4

When taking walks, make sure they're done during the cooler times of the day.

Dogs need exercise.  That's a fact.  But again, just like you, it's easy to do when they can control their body temperature.  Skip the times when the sun is hot, and get that motor running when it's a bit cooler out.

5

Keep your dog free from fleas

Your veterinarian will know what product is best for your dog, but in this case, if your dog comes inside you're going to want to keep them free from fleas for your own sanity too!