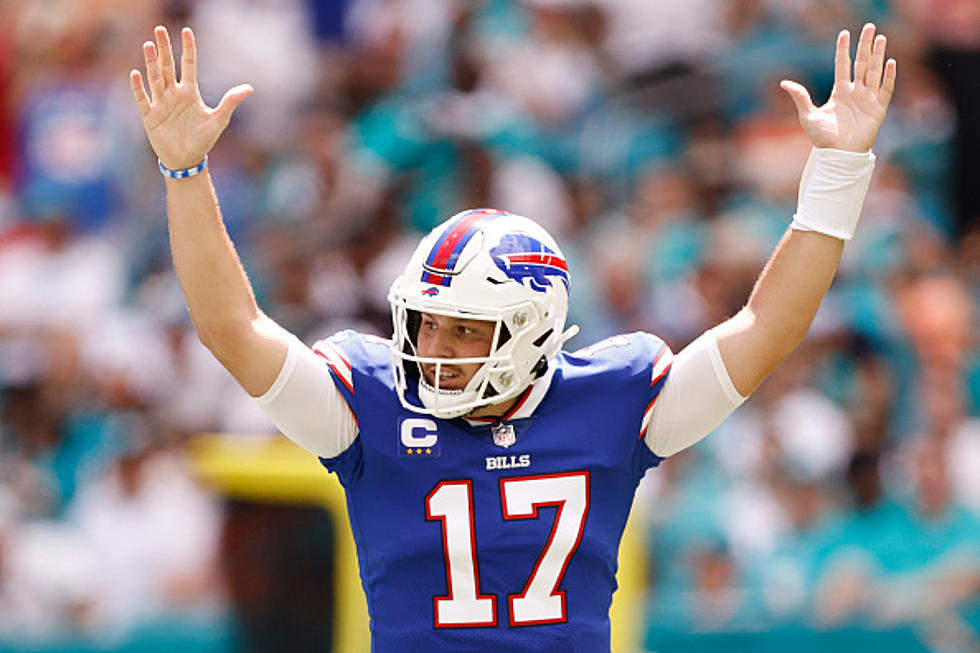 5-Year-Old Draws a Picture of Josh Allen and It's Adorable [PIC]
Getty Images
It's no secret that professional athletes are looked up to by kids. In fact, they're often heroes in kids' minds. NFL and NHL players are idols in the eyes of kids in Western New York and number one on that list is probably Buffalo Bills quarterback, Josh Allen.
Allen is in his fourth season with the Bills and has led them to back-to-back playoff appearances for the first time since 1998-1999 when Doug Flutie was the quarterback. The Bills won the AFC East for the first time since 1995 and made it to the AFC title game for the first time since 1993.
Allen's a rock star. He's certainly a rock star in the eyes of one five-year-old, who decided to draw a picture of Allen for his parent because his parent loves watching Josh play.
The drawing is adorable.
I love the attention to detail to draw the different colored stripes on thee helmet. Allen looks so happy!
The Bills play the Kansas City Chiefs at Arrowhead Stadium this Sunday night, for what is by far the biggest challenge for Buffalo so far in 2021.
The Chiefs beat the Bills twice last year; once in the regular season at Highmark Stadium, the other at Arrowhead in the AFC Championship game. The Bills lead the AFC East with a 3-1 record, while the Chiefs are last in thee AFC West with a 2-2 record.
Stopping Chiefs quarterback Patrick Mahomes and the Chiefs offense is the biggest task, or just keeping up with the Chiefs offense.
Kickoff is at 8:20 pm this Sunday night on NBC.
Bills Fans In The Snow
Buffalo Bills Fans Root On Their Team In Snow
The 10 Commandments of Buffalo, NY
Here are things that people from Buffalo should always follow!
25 Important Things You Need To Bring To Your Tailgate
The Top 40 Pizza Places in Western New York
The best pizza spots in Buffalo!