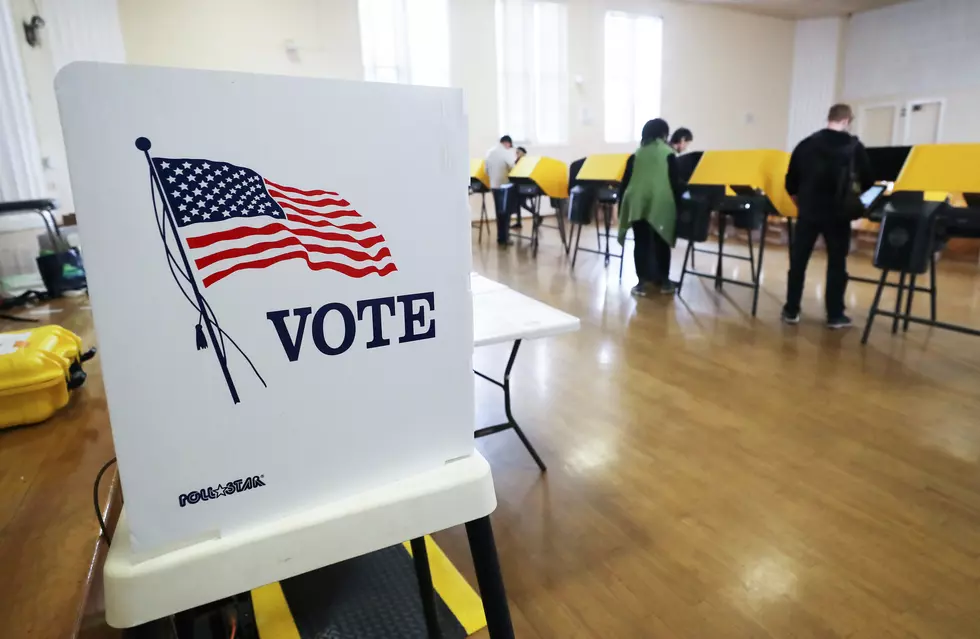 Free + Discounted Items You Can Get On Election Day
(Photo by Mario Tama/Getty Images)
It's election day! In Erie County the early voting numbers were absolutely insane. Nearly 40% of all registered voters in Erie County turned out to vote early before election day. Now, it certainly helped the lines, but we have already seen some seriously long lines today. Dress for the weather because you are most likely going to be waiting outside for a little because of COVID-19 protocols.
On top of that, 76,000 mail-in ballots of the 95,000 applications are already in hand. Across New York State, more than 2 million early votes have been cast", according to WBFO.
BUT, Election Day, means lots of discounts or free things across America as well. Lets take a look at some of them in Western New York:
Enter your number to get our free mobile app
Thrillist came up with a list of discounts and freebies.
McDonald's
The deal: Every day over the deal's run, you can grab a free Apple Fritter, Blueberry Muffin, or Cinnamon Roll with the purchase of a Premium Roast Coffee or Iced McCafé Coffee in any size.
When: November 3-9
Boston Market
The deal: Free Sliders at the end of the night. It's late, but totally worth it.
When: November 3, 9 pm to close
Krispy Kreme
The deal: Free donut
When: November 3
Tim Hortons
The deal: Free Dark Roast Coffee when you order on the app from 6-7 am.
When: November 1-8
Applebee's
The deal: Free chips and queso whn you order online and it is at least 20 bucks. CODE: QUESO
When: November 3
Beware of These 50 Jobs That Might Vanish in the Next 50 Years