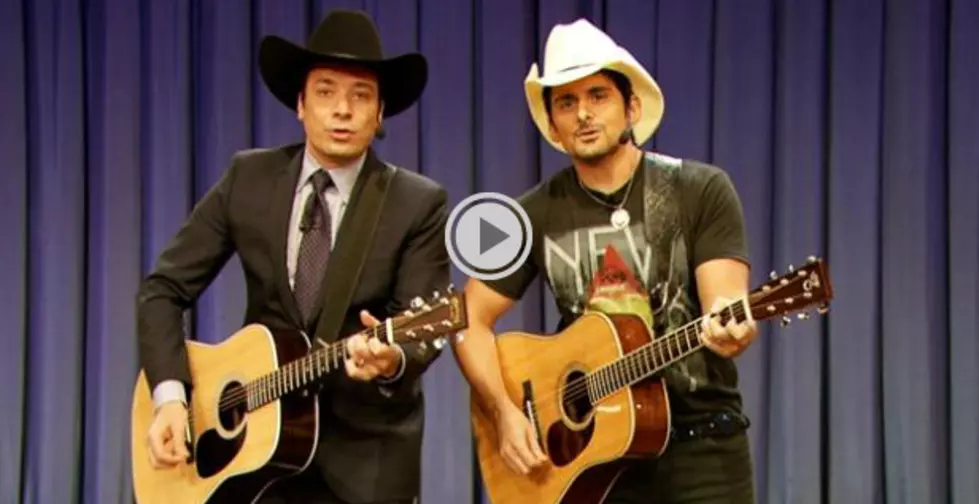 6 Ugly Things That Happened This Week — Brad Paisley Duet + Jamie Lee Curtis Accident Pictures + More
YouTube
There's always some less-than-thrilling things that happen each week, whether it's across the country, down to music city in Nashville or right here in our WNY backyards.
Here's this week's rundown.
1

Brad Paisley and Jimmy Fallon Team Up for Hilarious, Yet Weird Duet

I'm telling you now: Don't watch this with your kids around. The song is as ugly as it gets but, you will laugh.

Who would have thought Brad Paisley would be so dirty? Watch it now!

2

Matthew Broderick's Awkward Interview In Buffalo

Matthew Broderick was in town this week filming 'The American Side' + had quite an awkward interview. I think I even started making an uncomfortable face while I was watching it. Check it out!

Even, Miss Utah's answer on Child Education wasn't that awkward lol

3

Strangers Live In Family's Home While On Vacation

Imagine you're on vacation and you come home and your house is upside down. Food is out, the liquor cabinet is open and your bed looks like it has been slept in.

Well, that's exactly what happened to the Woodard's of Rhode Island. The Woodard family says the intruders took alcohol, cash and other valuables from the home and caused damage, including breaking some doors. Imagine wondering if they used your toothbrush?

Talk about "Goldilocks and the Three Bears" lol

4

Darien Lake Brings In DMV Investigators To Crack Down On Fake IDs

We've all done it. We all had a few beers before we were of age. But, don't think that the police are going to sit back and watch. The police department asked DMV investigators to start coming out to concerts to help them get underage drinkers using a fake ID at the concerts or in the parking lots. Sorry, kids.

5

Jamie Lee Curtis Rushed To Hospital After Vicious Car Accident + Guess Who Helped Save Her?

While shooting a movie was in a severely intense car accident this morning in Venice, and an ambulance had to take her to the hospital! But, before being taken away, she called her best bud Jodie Foster who arrived at the scene of the accident!

6

Loretta Lynn's Daughter Passes Away

Betty Sue Lynn, 64 the oldest daughter of country singer Loretta Lynn, died this week from complications of emphysema. It's been a tough month for country stars in the hospital.

I'll leave on a positive note: Randy Travis is at home resting and out of the hospital. Thank, God!