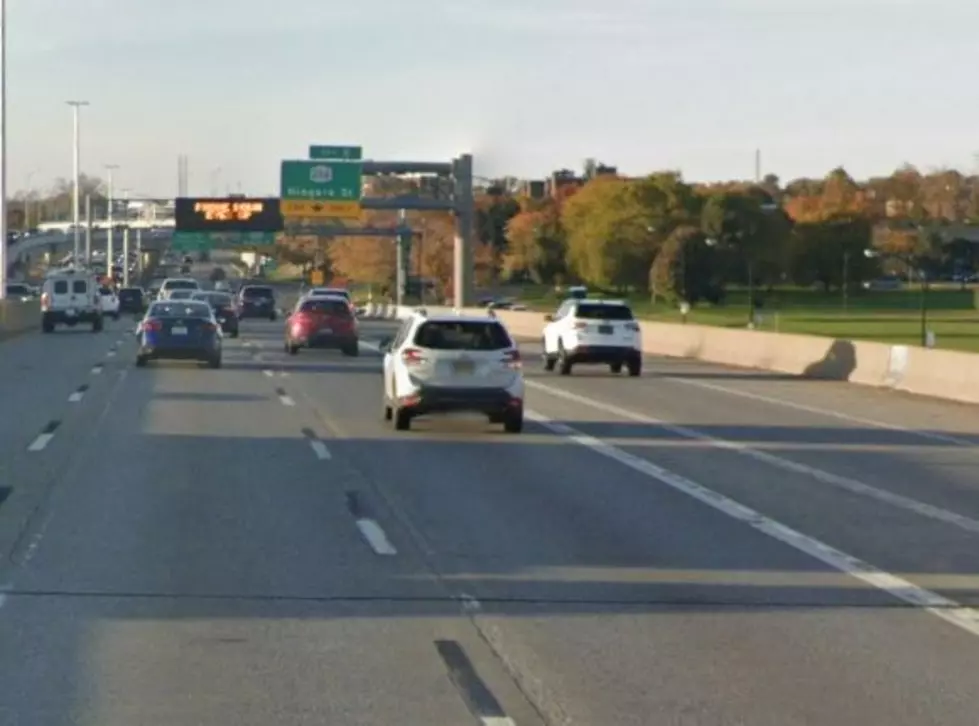 Major Delays on 90 Coming in New York State
(Google Streetview)
You're going to see part of the 90 shut down this month and it is going to cause a little bit of a headache for the 4,000 drivers that take that way every single day. They are going to replace a bridge that goes over the 90.
The bridge that is located in both Clarence and Lancaster has been in the works for quite some time. It is one of a handful of old bridges that the NYS Thruway Authority need to replace. They built the bridge back in the 50s.
When is the construction on the 90 going to start?
It will start overnights in August.
How long will the construction on the 90 take in Lancaster and Clarence?
New York State expects that this project will take until Spring of 2024, but that is only weather dependent. It could take longer.
Why are they re-doing the bridge on the 90?
There are some safety measures that need to be updated.
The clearance will go from from 14'1" to 16'5", which is the new standard.
Where is the detour going to be then for the 90? 
According to the New York State website: The detour will be: "Main Street (NY Route 5) or Genesee Street (NY Route 33) cross the Thruway at North Millgrove Road, which is approximately two miles east of Ransom Road. Motorists traveling west on Main Street (NY Route 5) or Genesee Street (NY Route 33)."
As of right now, just a reminder that the New York State rest stops project is still ongoing and there there are no gas stations open at certain Service Areas in New York State.
No fuel services are available at the Clarence Service Area, located on I-90 westbound at milepost 412, between exit 48A, Pembroke and exit 49, Depew due to maintenance. The next fuel services on the Thruway are located at the Angola Service Area, milepost 447, between exit 57A, Eden - Angola and exit 58, Silver Creek. Restaurants and restrooms are still available.
$1.6 Million Home Has Biggest Kitchen in Western New York