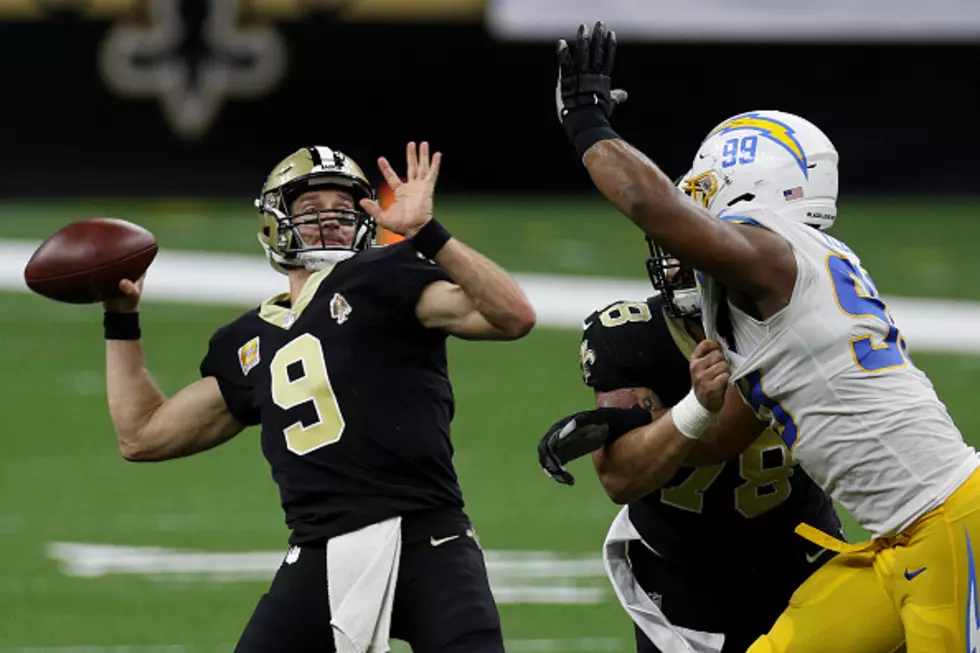 An Exciting End To The Saints – Chargers MNF Game
Getty Images
It was an overtime win for the New Orleans Saints on Monday Night Football as they beat the Los Angeles Chargers 30-27.
Enter your number to get our free mobile app
Chargers' kicker Michael Badgley missed a field goal at the end of regulation that would have won it for LA.
The Buffalo Bills will have their chance to impress the nation in their next two games. The first will be later today in Nashville as the Bills take on the Tennessee Titans. The game has been moved after a few cases of COVID-19 were confirmed.
The next game will be a Monday night/afternoon game against the Kansas City Chiefs in Orchard Park. That game has been moved as well. It was originally scheduled for this Thursday night.
The Buffalo Bills sure have been impressive n their first 4-0 start in years. Josh Allen seems to have matured well and altho0ugh he makes an occasional mental mistake, his mechanics and skills have only gotten sharper. His haters have seen a different side of his abilities this season.
While we wait to see if New York will ever allow fans in the stands this season, Tennessee has had a few fans in their stands this season nd it will be interesting to see if that continues after the recent COVID-19 news.
Buffalo Football Players Drafted to the NFL