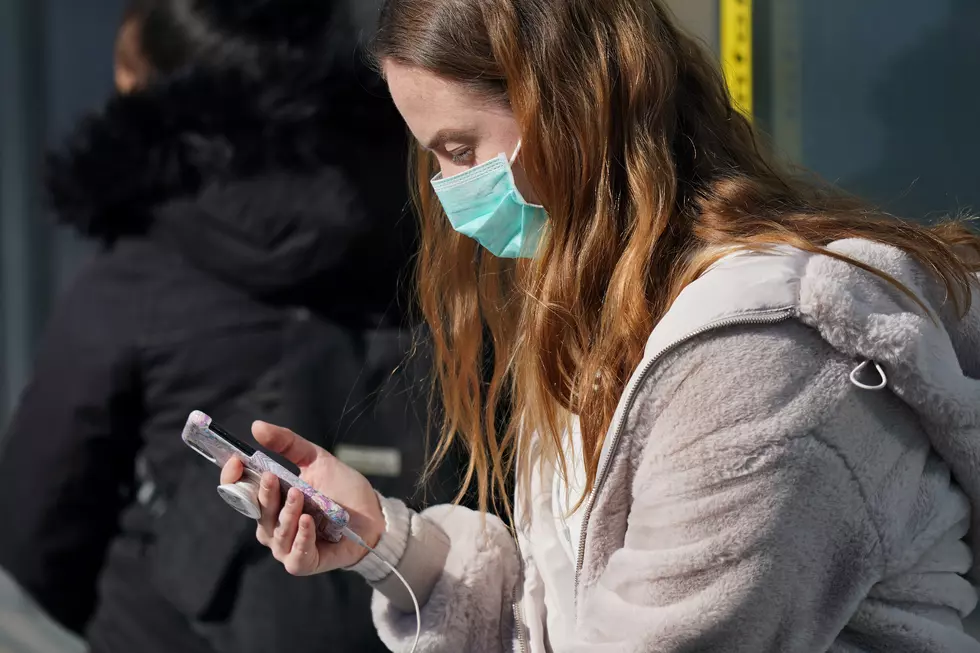 Apple Has New Workaround For iPhone Face ID While Wearing A Mask
Getty Images,
If you're an iPhone user, you already know there are some things that can interfere with Apple's facial-recognition security Face ID...like wearing a mask.
Enter your number to get our free mobile app
An update to iOS is coming that will provide a workaround for unlocking your phone while wearing a mask.
CNBC reports, "In the new iOS 13.5 beta 3 code, which was released to developers for testing on Wednesday, Apple simplifies the unlock process for folks wearing masks by bringing the passcode field to the main screen. All you need to do is swipe up if you're wearing a mask, and you'll skip the Face ID display and enter in a code

instead."
The new software update will also include an opt-in to COVID-19 Exposure Notifications, where your phone will get a notification if you have been in close physical contact (close enough for your phone to detect the phone of another person) with someone who tests positive for the novel coronavirus.
How to Make a No-Sew Face Mask From Leggings