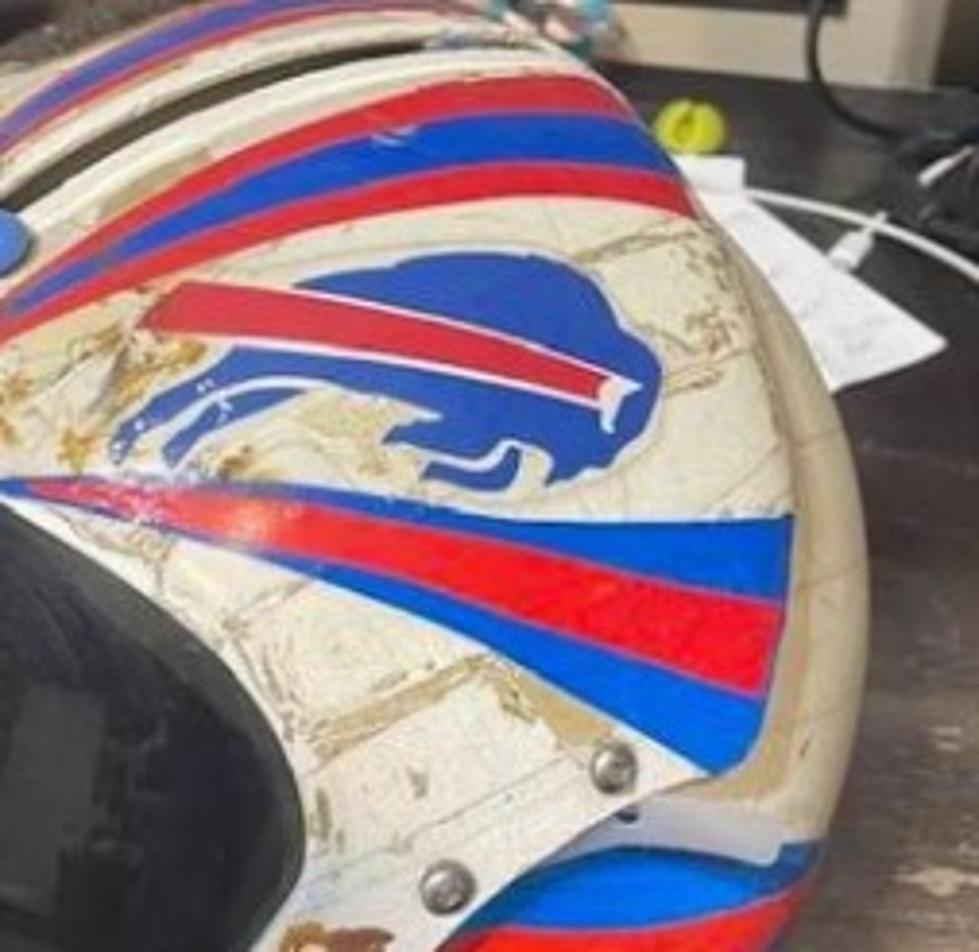 This Bills Helmet Is Better Than Any You've Ever Seen
(facebook via Andre Reed)
A lot of people like to argue over which helmet the Bills have worn is the best.  The red one?  The white one?  This one beats them all - and it's not even for football!
We've heard a lot of talk about the new rule for next year that says a team can not only have an alternate uniform, but also an alternate helmet color.  So many people have talked about the Bills bringing back the red helmet that the team wore back during the Super Bowl years.
I like them both...but honestly, how cool is this one?
Former Bills receiver Andre Reed shared this picture on his facebook page of a helmet that was worn on a soldier back in the days of Operation Desert Storm in Iraq.
People often forget that we were in the middle of a war in the Middle East when the Bills were hitting their stride and going to the Super Bowl.  Obviously there were fans all over the world as he found out while playing golf with one a couple weeks ago.  The soldier's name is Mike and he shared this picture with Reed of the helmet that he wore while flying his F-15 in Iraq in 1990.
Reed wrote:
"Had the pleasure of playing golf today with a Die-Hard Bills fan from Buffalo who flew his F-15 Fighter jet during Operation Desert Storm in Iraq when I played in the Super Bowl in 1990.This is his helmet he wore during countless missions bringing rain for Freedom......👍🏾👍🏾👍🏾👍🏾Truly honored to meet Mike and thank him for his service and protection in the name of FREEDOM 🏆🏆🏆🏆🏆He is a True HERO!!!!!!!"
It really does put it into perspective of who the real heroes are that wear helmets...doesn't it?
Top 10 Receivers In Buffalo Bills History
The Bills have had some amazing wideouts. Here are the Top 10 based on reception yards in Bills history.
Check Out The 11 Most Underrated Bills Offensive Players In The Past 30 Years
The Buffalo Bills have has some amazing players over the years. We all know the superstars so we wanted to put the role players in the spotlight with this list.
16 Buffalo Bills With Some Of The Best And Worst Nicknames
Every Pick Made By Buffalo Bills GM Brandon Beane
A Photo Review Of The Bills Season