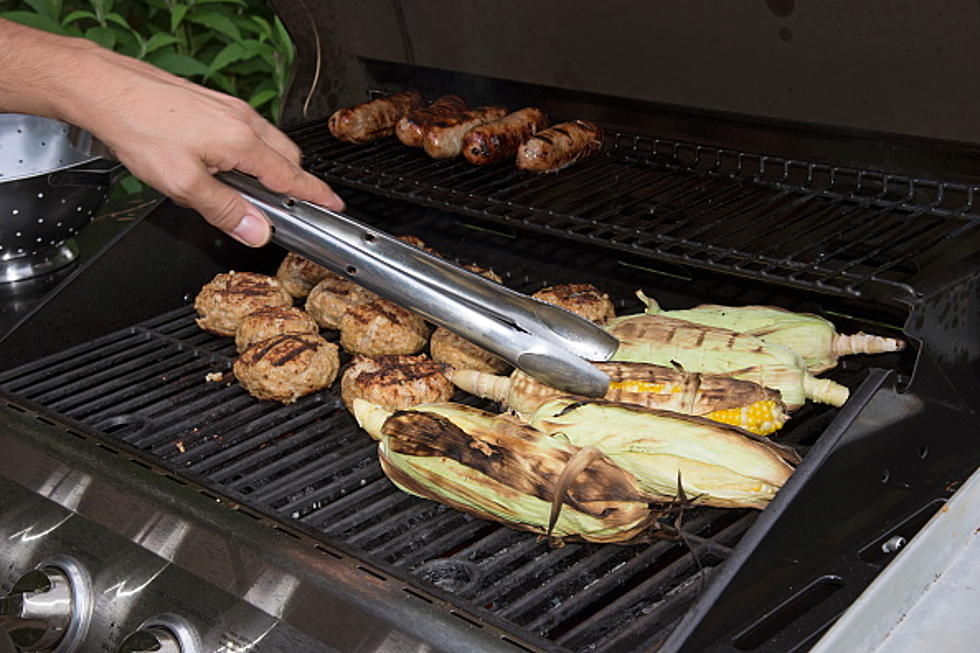 Got Beef? A Warning In New York State
Universal Images Group via Getty
If you plan to cook any beef this week, like a hamburger or meat loaf, make sure you are aware of a certain danger.
There are reports that various packages of ground beef may contain salmonella.
The Centers for Disease Control and Prevention said yesterday that 16 people have been hit by a salmonella outbreak connected to 80% lean ground beef bought from ShopRite stores in Connecticut, New Jersey, and New York.
The illnesses started between April 27th and June 16th according to the CDC and led to six of the people affected being hospitalized. No recall has been issued, but an investigation has been launched.
ABC News also reports that:
Raw, undercooked ground beef is a known source of salmonella. To avoid getting sick, ground beef should be cooked to an internal temperature of 160 degrees, according to the CDC's Four Food Safety Steps.
There are plenty of great grilling days left this summer! The heat and humidity of the summer are really firing up this week and if you grew up in the Buffalo, New York area, you know we get at least one or two very hot days throughout the summer.
The good news? We are getting closer to fall and football season. In fact, the Buffalo Bills begin their training camp at St. John Fisher University this week. Opening day is only a few weeks away and that typically means cooler weather.
But the heat and humidity in July and August is not really a new thing. In fact, there 90-degree days every year in Western New York and at the Buffalo Airport. If you grew up here, you know that summer is way too short. But what was the high temperature in Buffalo, New York the year that you were born?
I found a website that shows that high temps for each year in Buffalo, New York going back decades. I was born in 1977 and the high temperature that year was 91 degrees on July 18th!
If you are having a milestone birthday this year, here are some other highlights. SEE YOUR YEAR HERE
50 years ago...1973...90 on September 4th.
40 years ago...1983...90 on July 17th.
30 years ago...1993...95 on July 5th.
20 years ago...2003...87 on June 26th.
As far as this week, get ready for heat, humidity and this year, SMOKE from wildfires in Canada.
Here Are The 10 Best Tequila Bars In Buffalo, New York
Cheers to National Tequila Day right here in the 716!
Popular Farmer's Markets In Western New York