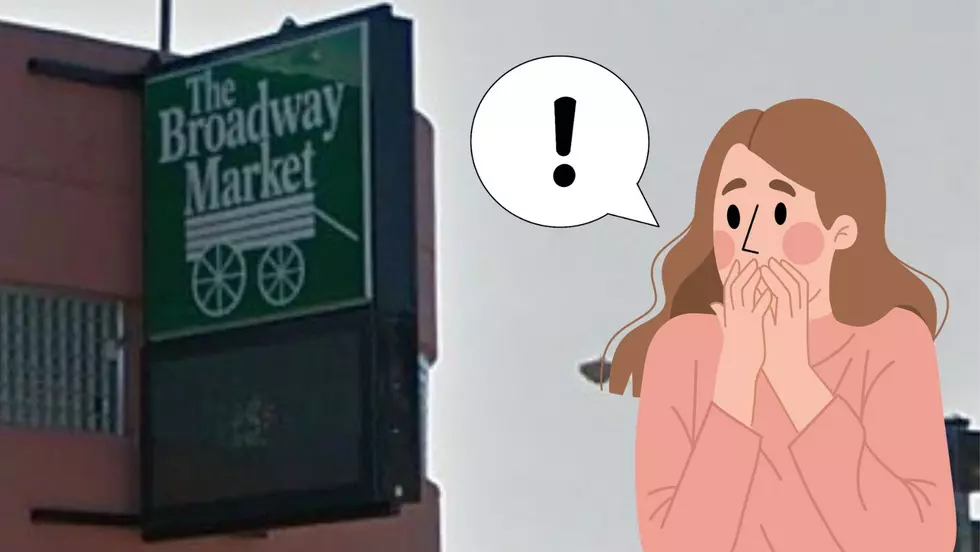 Vendors Refuse To Come Back To Broadway Market?
Photo Credit: Canva Image, Google Street Image
The Christmas Blizzard of 2022 is still making an impact, even days after the snow has stopped. 
Listen to Clay & Company On 106.5 WYRK
There were a handful of reports of looting and robberies that started to occur in Western New York when the blizzard was at its peak, and the Broadway Market was not immune to those crimes. 
Camellia Meats, one of the vendors at the Broadway Market, shared the news that the market had been broken into during the Christmas Blizzard. 
"Unfortunately the entire Broadway Market was broken into and cash registers smashed open Christmas night. After serving the community for 88 years it is shocking to see what unfolded this weekend on the East Side." 
A few days after we got word from vendors about the robbery, one community member learned that some of those vendors would not return to the market. 
Kirsten Johnson from Buffalo put up a post on Facebook sharing what she heard from an employee at ALDIs at the intersection of Broadway and Fillmore. 
"The owner of ALDIs on Broadway n Fillmore said they're not reopening they're cleaning out the store as we speak also the polish vendors in the broadway market said they're not bringing their business back to this neighborhood no rumors heard it from the horse's mouth."
Many people thought that Johnson meant the Broadway Market would be closed, but after speaking with Johnson directly, she gave more insight on what she heard.
"I most definitely believe they will reopen, but it won't be the same," Johnson said. "I don't think that it will be closing."
Camellia Meats confirmed that the market is reopened. 
"We are OPEN at both locations normal business hours. There was a rumor that all Broadway Market vendors were permanently closed which is FALSE. We have our 40lb case of whole chicken wings back on sale for $39.99 as well. Happy New Year and God Bless from everyone at Camellia Meats."
I think everyone breathed a sigh of relief when they found out the Broadway Market would be open going into the new year, but it does make you wonder what vendors (if any) will choose to not return. 
2023 New Year's Eve Parties In WNY
There are so many fun ways to celebrate your New Year's Eve weekend in Western New York, and here are the top 15!
10 Ways New Yorkers Can Bring Them Good Luck In The New Year
Here are some things to do on New Year's Eve to bring you good luck in 2023.
10 Places To Spend $10 For Lunch In Western New York