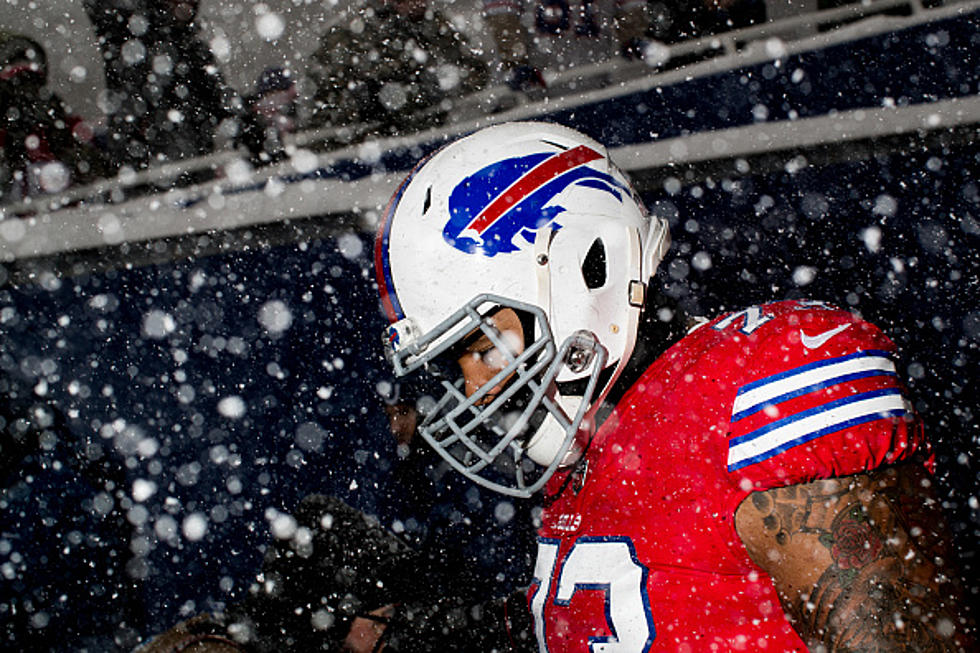 Buffalo Bills Starter Reveals Scary Battle with COVID: "I Didn't Know If I Was Going to Make It"
Getty Images
The Buffalo Bills have now been at training camp for three weeks and they are preparing to play in their second preseason game against the Chicago Bears this weekend.
One of the biggest storylines of camp so far is the fact the Bills have been without one of their starting players on offense.
Bills left tackle Dion Dawkins was placed on the COVID-19/Reserve list to begin camp and was taken off the list a few days ago.
Dawkins spoke to the Buffalo media today and revealed that he had been battling COVID-19 and what Dawkins said hit home with anyone who heard his comments.
Dawkins spent four days in the hospital with COVID-19 and said he had gotten both shots but wasn't clear of that two-week window to be certified "fully vaccinated."
Dawkins didn't want to alarm anyone, but he admitted he didn't think he would make it, regarding his battle with COVID-19.
Dawkins added that he wishes he would have been fully vaccinated and that he couldn't even imagine what others went through, since he is a professional athlete and could not believe how bad a shape he was in while battling the virus.
Dawkins says he needs to gain weight and strength to get back into game shape before he's ready to take the field again.
Dawkins story was a surreal one since until Tuesday, nobody knew details or specifics on his placement on the COVID-19 list but now that we know he had a very serious battle with COVID-19, it reminded us that the virus is still a real threat.
I'm happy Dawkins made it through and is on the road to recovery. He's truly one of the humble people in sports today and his honesty in today's press conference did not go unnoticed.
TACKLE THESE: Check Out the Best Uniforms In Each NFL Team's History
KEEP READING: See how sports around the world have been impacted by the coronavirus
CHECK IT OUT: 100 sports records and the stories behind them