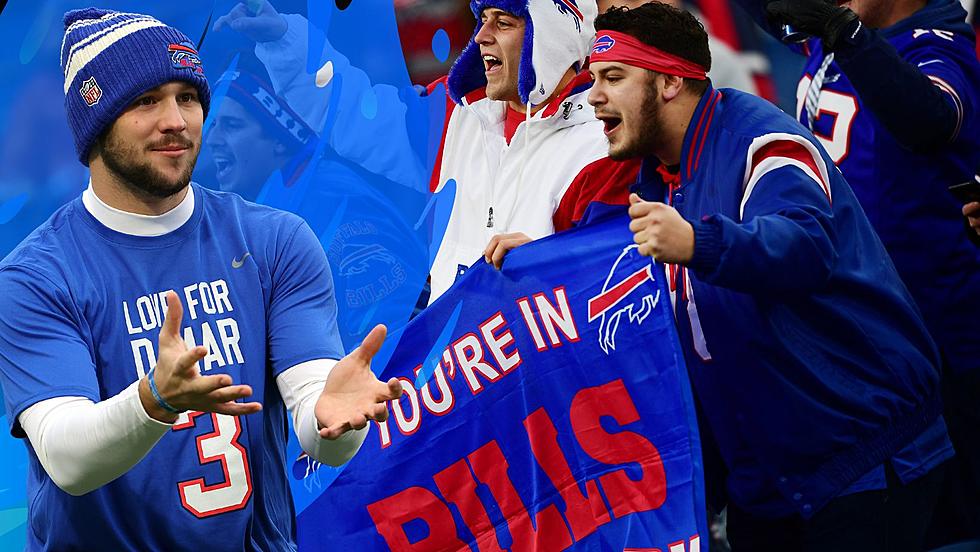 The Bills Mafia Has Left Their Mark On Paris, France
Photo Credit: Canva Image, Getty Image
The Bills Mafia seems to be everywhere, and now they have left their mark on a major city: the capital of France. 
It's no surprise that the Buffalo Bills have gone global. After all, they have an international game for this season!
Listen to Clay & Company, Every Weekday Morning on 106.5 WYRK
The Buffalo Bills are expected to take on the Jacksonville Jaguars at Tottenham Hotspur Stadium in London, England on Sunday, October 8. 
[By the way, if you want a chance to win an all-expenses paid trip for that game, click here for details on how you can enter!] 
And you already know that there are Bills fans in London because there are so many Bills backers that arranged a proper tailgate at a local bar in London before that game in October. 
But what about Paris, France? Do you think there's Bills fans there?
Well, there are definitely some Bills fans in Paris this week, after a Buffalo couple erected a Bills flag right in front of the Eiffel Tower, which is one of the most romantic places in the world that you can propose. 
However, I would argue that it's also pretty romantic to put up a Buffalo Bills flag together as die-hard fans. 
Brandon Westbrook and his girlfriend Casandra Thompson stopped at the Eiffel Tower, and they brought the Buffalo Bills flag with them. 
While most people who get a chance to see the Eiffel Tower will take a picture in front of it, how clever was it for Brandon and Casandra to pack a Bills flag with them to capture this amazing photo?
I mean, maybe it's better to be safe than sorry and just pack a Buffalo Bills flag in your suitcase…especially if you're going to a national landmark! 
Kadie's Kalendar - 08/04-08/06
So much is happening this weekend in Western New York! What will you be doing?
Tom Brady Was Intercepted By These Buffalo Bills [LIST]
Tom Brady officially called it quits. He is a list of every Buffalo Bills player who intercepted him during his Hall of Fame career.
One Sentence That Will Immediately Enrage Buffalo Bills Fans [LIST]
Disclaimer: If you're a Buffalo Bills fan and feeling slightly annoyed today, you're about to fly off the handle.