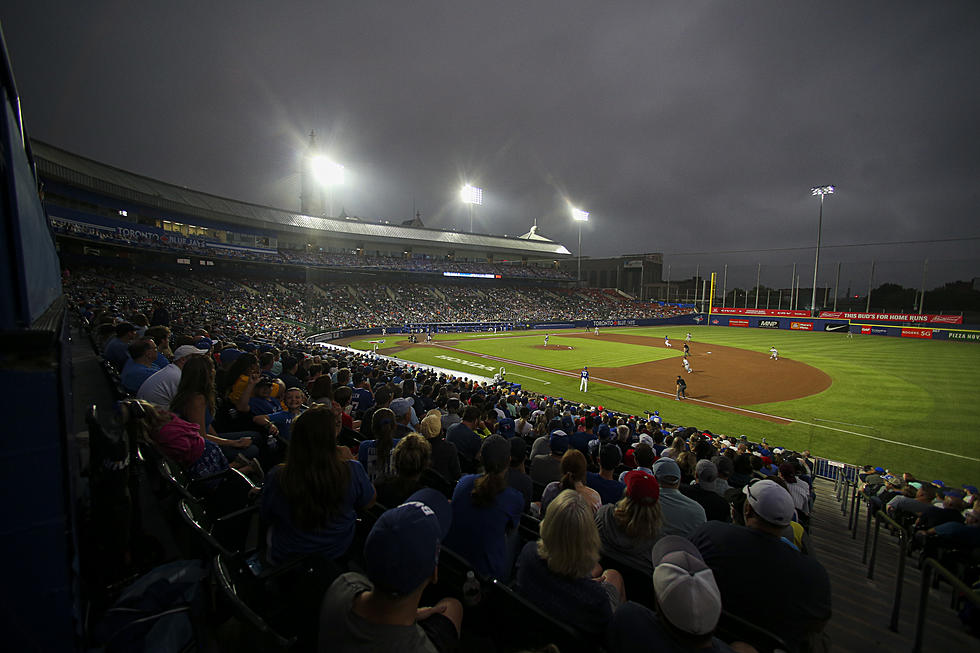 Buffalo Gets An Incredible National Review After Hosting The Toronto Blue Jays
Getty Images
The Toronto Blue Jays have been in town for a couple of weeks now.  But with they way they were welcomed, you'd think they've always been our team.
When the border was closed between the United States and Canada, many began to wonder what would happen with sports teams that play between the two countries.  The NHL (hockey), The NBA (basketball), and MLB (baseball) all have professional teams in Canada that were presented with an issue of, "How do we play in the United States when our home city is in Canada?"
The answer for the Toronto Blue Jays was to find a city here in the states that would "host" them.  They have used Dunedin, Florida as their home city for Spring Training since they became a member of the league in 1977.  At the beginning of the season, it was rumored that they might just stay there until they could move back to Canada.  But then a few weeks later, it was announced that for the second year, they would make Buffalo their home.
And it looks like it's been a great relationship for both the city and the team.
In order to move here, first, they would need to convert a few things at Sahlen Field.  Not only did they want to make it feel a little more like home but they also wanted to make sure it lived up to league standards. So immediately we got the benefit of an upgraded stadium.
But as I mentioned earlier, the relationship extended both ways.  The Toronto Blue Jays were welcomed here with open arms.  When the players took the field it "felt" like a home game to them.  They felt supported.  It felt like they were wanted here.
Because they were...
If you missed it, The Today Show did a segment on how the Toronto Blue Jays found a home away from home here in Buffalo.
It was everything you'd like to see someone say about your city.  Harry Smith talked about the architecture, some of the history of Buffalo sports in movies, highlighted how the players felt about Buffalo fans, and even how welcoming the people were.
Check it out if you could use a little prideful chest puffing.
9 Famous People You Didn't Know Were From Buffalo
12 WNY Words That Out-Of-Towners Struggle To Pronounce
10 Famous People Who Went to College in Buffalo
12 Secrets You Know If You're From Buffalo