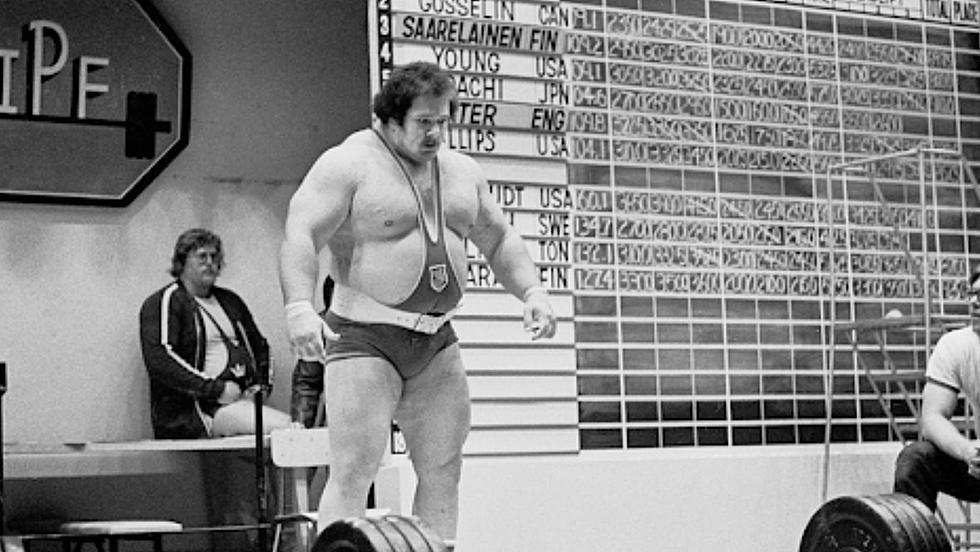 A Western New York Legend Has Died
Photo Credit: Twitter Image
A man known across the world as one of the strongest people of all time passed away on July 4 at the age of 78. He was recognized as a Western New York legend, and he was considered to be one of the greatest in his field. 
Donald Reinhoudt was considered to be one of the greatest powerlifters of all time, and even though he had immense physical strength, his mind was equally as strong. 
About Don Reinhoudt
Don Reinhoudt was born in Brocton, New York, only 45 miles from downtown Buffalo, on March 6, 1945.
Reinhoudt was an athlete his entire life. While attending Fredonia High School, Reinhoudt was an All-League basketball player, an All-Western New York football player, and an All-Western New York shot putter. 
It wasn't until Reinhoudt enrolled in Parsons College in Iowa at the age of 18 and became the defensive end for the college's football team when he started lifting weights. Although Reinhoudt played football and participated in the varsity track team, Don fell in love with lifting weights. 
Becoming The World's Strongest Man
After beginning to lift weights, Reinhoudt quickly found himself diving into the world of powerlifting, and he was pretty much a natural at it. 
Over the years, he held the title for several world records in powerlifting, including in the squat, bench press, deadlift, and powerlifting total. 
Watch how incredibly strong Reinhoudt was. 
He was the first person to win the IPF (International Powerlifting Federation) World Championship consecutively, and he may be one of the most underrated strongmen ever. 
Reinhoudt is a member of the Greater Buffalo Sports Hall of Fame, which outlines all the records he withheld, including both the national and world powerlifting championships from 1973 through 1976. 
And let's not forget, Reinhoudt was officially recognized as the World's Strongest Man from 1973 through 1980. During that time, Don set 51 world records, two of which remain to this day!   
Reinhoudt's Dedication to the Western New York Community
Despite being a successful powerlifter, Don Reinhoudt never forgot where he came from. After obtaining a degree in finance, he worked as an accountant in his parents' accounting firm before becoming the director of the Chautauqua County Youth Bureau. He was involved in CCYB until he retired, but during that time, he gave so many motivational speeches to the youth in Western New York, and he would spice up his presentations with some subtle shows of his strength, which may have included picking people up with his teeth, driving nails through boards with his hands, tearing license plates, and more.
Don Reinhoudt is someone that touched the lives of many in Western New York, and he will be greatly missed. 
25 Celebrities You Could Meet In Western New York
You have a high likelihood of running into one of these 25 celebrities in Western New York.
35 Celebrities You Did Not Know Are At Chef's
Did you know these 35 celebrities are on the wall at Chef's Restaurant?
Celebrities Who Rode On The Maid Of The Mist