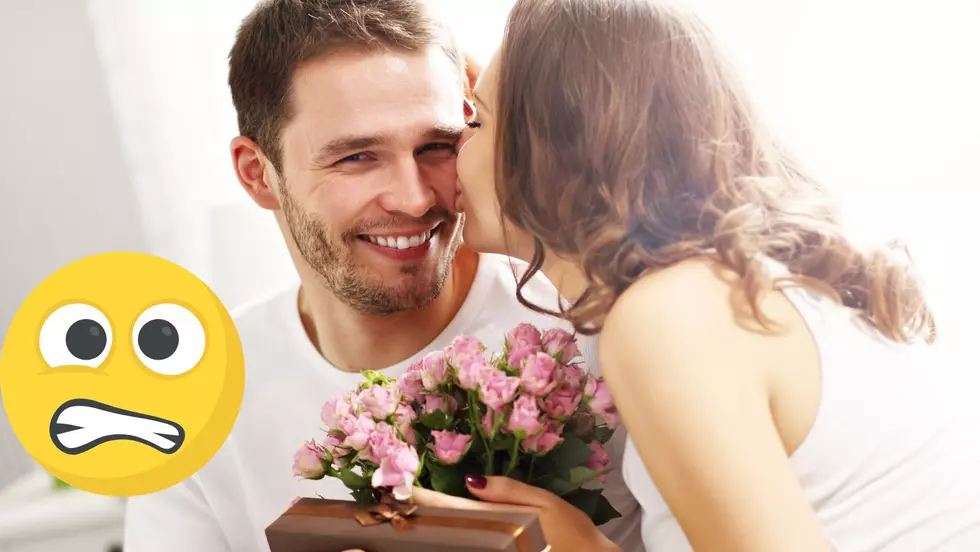 Ladies, This Is What A Buffalo Guy Wants For Valentine's Day
Photo Credit: Canva Image
It's almost Valentine's Day and you know what that means: it's time to start getting the plans in order for your special someone. 
Listen to Clay & Company On 106.5 WYRK
Now is the time to plan ahead so that you can pick up flowers for your mom and chocolates for your gal. 
It comes down to a lot of planning, but at least the guys have a good basis of general ideas to consider when it comes to potential Valentine's Day gifts.
But what do the guys want this year?
While 64% of men buy flowers and 36% of women buy flowers for Valentine's Day, it turns out that most men would like to receive flowers from a woman on the holiday, according to the Society of American Florists. 
You may be surprised to learn that…61% of men of all ages say they would like to receive flowers from a woman for Valentine's Day.
But how many of us actually get our man some flowers?
Not many, right?
So if you don't get your guy flowers, what should you get him for Valentine's Day?
Here are 12 things a man in Buffalo would gladly accept in place of flowers. 
A dozen…beer bottles

Socks!

Anything gaming related

Buffalo Bills merch

Steak dinner

Buffalo Bills Conversation Hearts – hey-eh-eh-eh!! You can order them here. 

Bacon bouquet

A SUPER BOWL WIN!

Back massage

Bills Mafia Mug

Bottle of whiskey

Heart-shaped pizza
Any of these options, paired with a nice card, would be appreciated by the guy in your life! 
Have a happy Valentine's Day with your loved ones, and make the most of the time together. 
8 Unconventional Date Ideas For Valentine's Day In WNY
New York Towns That Are Perfect For Valentine's Day
Valentine's Day is coming this weekend and there are some perfect towns and cities in New York to celebrate in.
20 Things You Should Never Say To A Buffalonian On The First Date
Going out on a date is stressful, but when it is the first one, it can become even more overwhelming. There is a lot of pressure to make sure everything goes smoothly, even if there isn't a second date to follow.
Here are 20 things you should never say to a Buffalonian on the first date, especially if you want a second one.