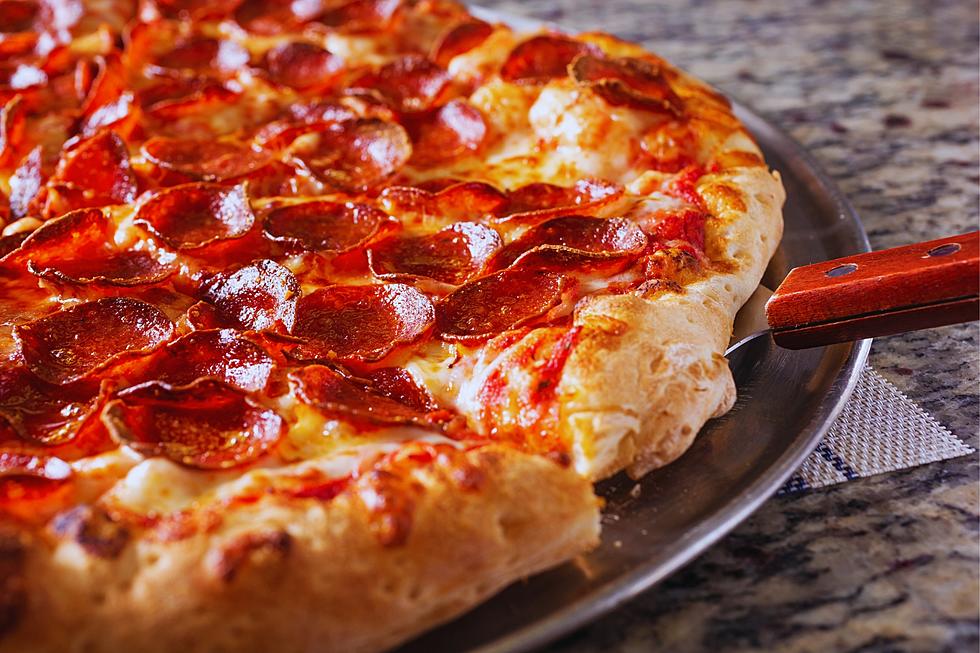 Buffalo, New York: The Pepperoni Pizza Capital Of The World
Canva
Buffalo, New York has always been a foodie town, but you may not have realized how much they are credited for. 
Known as the birthplace of "buffalo wings," the originator of sponge candy, and the inventor of…cupped pepperoni?
Listen to Clay & Company, Every Weekday Morning On 106.5 WYRK
This year, as you celebrate National Pepperoni Pizza Day, remember that you may live in the country's capital for it: Buffalo, New York. 
Across the country, National Pepperoni Pizza Day is celebrated annually on September 20, and fortunately, there are tons of places to do that here in Western New York. 
However, our pepperoni pizzas are unique: we use cupped pepperoni, which is unlike anywhere else in the country. 
Cupped Pepperoni Was Created In Buffalo, New York
After all, we are the originators of the most delicious version of one of the world's most popular pizza toppings. 
This type of pepperoni was specifically crafted for Buffalo, and it has been a trademark of the way we make pepperoni pizza. It's called cup & char pepperoni, and many people who visit Buffalo will refer to this version of the pizza as "Buffalo Style" for its unique pepperoni style. 
Who Created Cupped Pepperoni?
Cupped pepperoni was originally produced by Umberto Battistoni in 1964, and it started in its original facility (which is still in use today) in Buffalo, New York. 
The original recipes for the cupped topping come from Italy, and it is still used today at Battistoni Italian Specialty Meats. 
Our Pizza Inspired Other Major Cities
If you head to New York City anytime soon, you may notice that they also offer cupped pepperoni on pizza, thanks to us. New York City pizza enthusiasts noticed the crunchy and tasty flavor of a cupped, slightly burned piece of pepperoni, and it was a game changer. And it originated in Buffalo! 
There's so many places to get pizza in Buffalo, and if you're looking for a place to order takeout tonight, here are some of the top 40 pizza places in Western New York, 
The Top 40 Pizza Places in Western New York
The best pizza spots in Buffalo!
15 WNY Pizza Places That Are Criminally Underrated
Why aren't these pizzerias in Buffalo more popular?
30 Pizza Places We Miss So Much In Buffalo
These are 30 pizza places that are gone but not forgotten in Western New York.