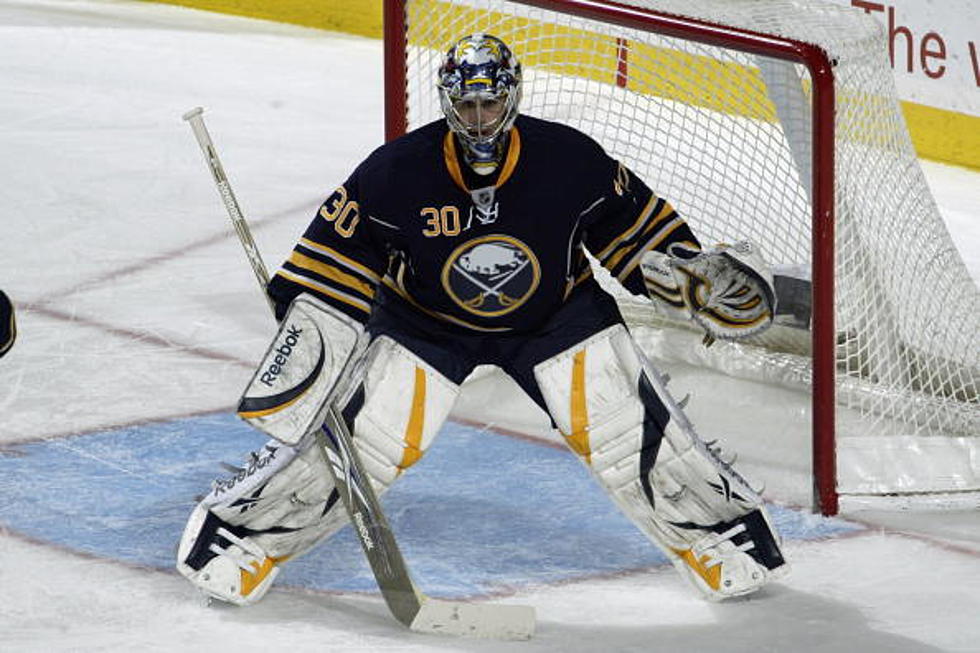 Buffalo Sabres Fans Are Angry At What The Team Did On Monday
Getty Images
I know, the Buffalo Bills are what has everyone's mind occupied in Western New York right now, and for good reason...but the Buffalo Sabres will soon be back, and maybe quicker than you think.
The Sabres first preseason game in just over two weeks, September 28th against the Columbus Blue Jackets and we're just over one month away from the start to the 2021-2022 regular season.
The Sabres announced new players' jersey numbers for this season, and to say fans were upset at one new player's number, would probably be an understatement.
The Sabres officially announced jersey numbers for new players for the 2021-2022 season, and that includes newly-signed goaltender Aaron Dell, who is expected to split time between Buffalo and Rochester.
Dell's number with the Sabres? 30
Yes, 30 is the number beloved former Sabres goaltender and future Hockey Hall of Famer Ryan Miller wore with the team between 2003-2014.
Dell is 32 years old and has played with the San Jose Sharks and New Jersey Devils during his NHL career.
To Sabres fans who are upset, Dell isn't at fault, but the Sabres who gave him the number are. Miller's #30 to some, should be retired by the franchise at some point. This isn't a popular move with fans and reminds me of when the Buffalo Bills gave tight end Dave Moore #83 just three years after Hall of Fame wide receiver Andre Reed had left the team.
It's certainly not the end of the world, but the Sabres should have recognized how this could have caused an uproar from fans on social media. Perhaps they did, which could be even worse...
Buffalo Sabres Goalie Masks
Buffalo Sabres Captains Since 2000
ALSO: Former Minnesota Twins All-Star's Home for Sale - Complete With Brewery
CHECK IT OUT: 100 sports records and the stories behind them