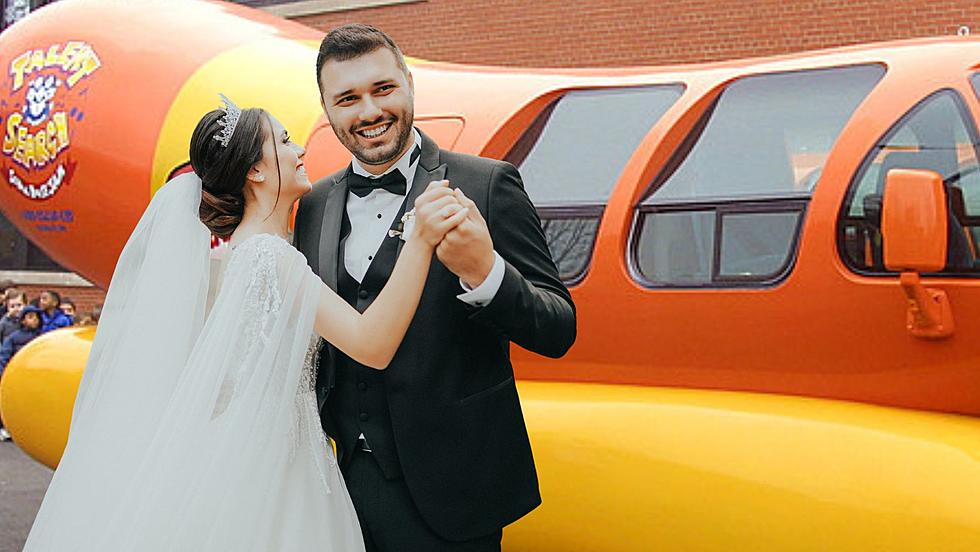 Buffalo Couples Could Get Married In A Wiener?
Photo Credit: Canva Image
Couples in Western New York have a unique opportunity to get married in a hot dog this week. 
Listen to Clay & Company, Every Weekday Morning On 106.5 WYRK
I think this is where Mickey Mouse says, "Hot dog, hot dog, hot diggity dog!"
If you have ever wanted to spend some time in the Oscar Mayer Wienermobile, this is your chance to make your most memorable night, well…even more memorable. 
For those who are so over the traditional stressful wedding planning, Oscar Mayer wants to give you the wedding you deserve with a ceremony at the Wienermobile of Love.
Yes…the Wienermobile of Love. 
The spokesperson for Oscar Mayer said that their "Hotdoggers are thrilled to reignite the joy of this special day and give them a once-in-a-lifetime experience: a wedding through a pair of meat-colored glasses."
I'm a vegetarian, and I still find this to be super cool. 
I mean, you can't get much more original than having your wedding in a hot dog. 
Oscar Mayer decided to adapt into the Wienermobile Of Love because 3 in 4 couples tend to feel more stressed about their wedding day as rising costs, large guest lists and other people's opinions tend to weigh down on them during the planning process. 
The Wienermobile will be parked outside the famous Little White Wedding Chapel in Las Vegas for weddings on April 15 and 16.
It's a quick turnaround, yes…but if you know, then you know! Why wait?
You can sign up here for a first chance at getting hitched on the Wienermobile of Love. It is available on a first come first serve basis for the free wedding ceremonies.
As long as you bring your marriage license and appetite, the "Hotdoggers" will meet you down the aisle.
Or should I have said "MEAT?"
Each of the wedding ceremonies guarantee a live wiener whistle quartet and a "wonderfully odd wiener cake…." whatever that means.
It sounds exciting, so ask your significant other if they'll meat you at the Wiener?
Or maybe rephrase that question to sound a little more romantic. 
10 Things People Say When They Hear You're From Buffalo, NY
One Sentence That Will Immediately Enrage Buffalo Bills Fans [LIST]
Disclaimer: If you're a Buffalo Bills fan and feeling slightly annoyed today, you're about to fly off the handle.
8 Things You Think You Can Write Off On Your Taxes, But Can't In New York