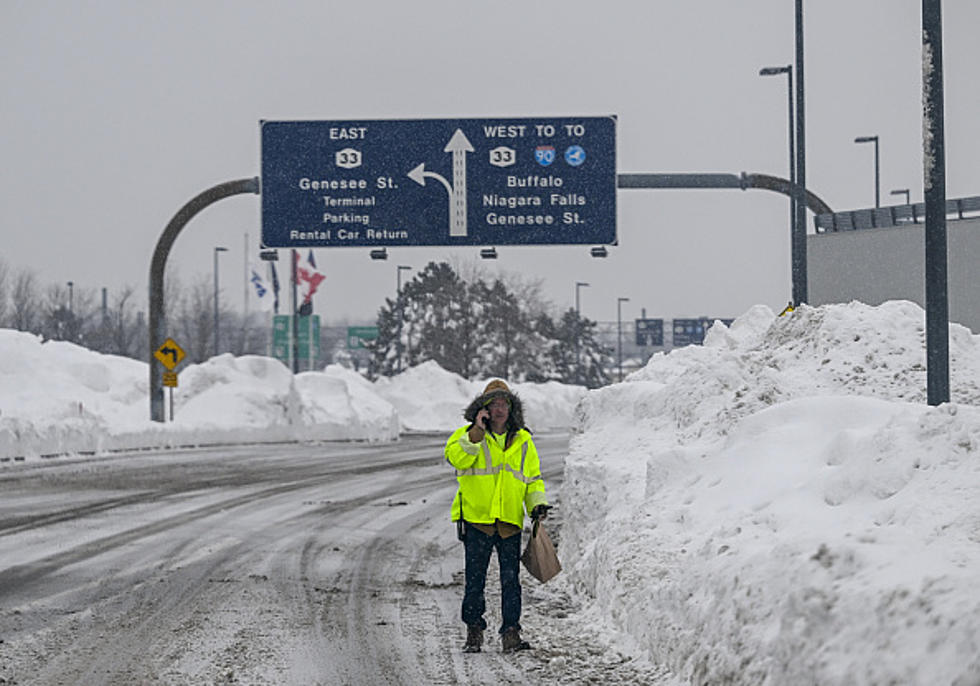 Massive Changes For The Airport In Buffalo, New York
Anadolu Agency via Getty Images
The next time you fly in or out of Buffalo, New York you may notice some changes that have taken place. The Buffalo-Niagara Airport is about to get some money and there are a few things that need upgrades.
Over the next few days, the Buffalo Airport is about to get very busy as families return from their vacation spots that they have fled to. Most schools in the Western New York area are on the winter break and for those in the Buffalo, that means a trip to someplace warm.
New York State has announced that as much as $7 million will be set aside for airports such as, Binghamton and the Buffalo-Niagara Airport to make the necessary upgrades that are needed to make it run more efficient and "green".
Today, U.S. Senators Chuck Schumer and Kirsten Gillibrand announced that the U.S. Department of Transportation Federal Aviation Administration awarded Albany, Buffalo, Syracuse, and Binghamton's airports a total of $25 million in federal funding.
Senate Majority Leader Chuck Schumer and fellow New York Senator Kirsten Gillibrand say the money is coming from a program created by the Bipartisan Infrastructure Investment and Jobs Law. The funds will go towards covering a portion of the cost of rehabilitating the terminal's aging HVAC system. The hope is that the renovation will both enhance air quality and reduce greenhouse gas emissions.
This news comes as the Buffalo-Niagara Airport announced that there will be some exciting flights taking off from Buffalo soon. If you want sunshine and beaches, this is ideal.
9 Great Places For Soup On A Chilly Buffalo Day
Soup = the perfect Fall food in Buffalo.
The Best Bloody Marys In Western New York