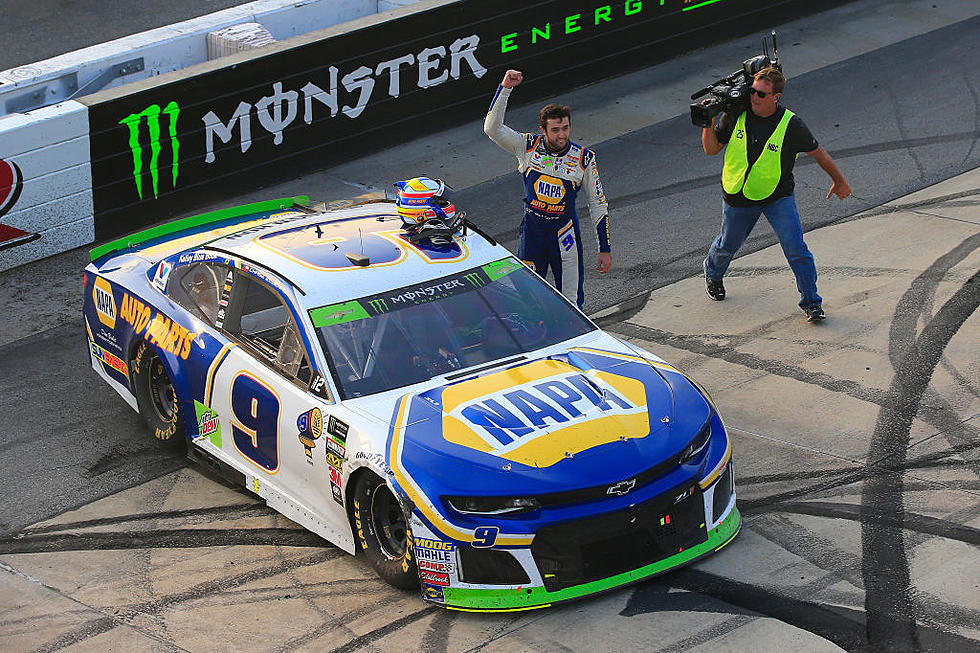 Chase Elliott Moves On to the Cup Series Round of 8
Chase Elliott celebrates his win at Dover (Getty Images)
Sunday's Gander Mountain 400 at Dover International Speedway went to overtime and it was Chase Elliott who was able to edge by Denny Hamlin for his second victory of the season and second of his career.  More importantly it advances him to the Round of 8 in this year's Monster Energy NASCAR Cup Series Playoffs.
Elliott battled back from an early penalty for a yellow-flag pit violation to win a race he led for only the last 11 laps.  While things went well for Elliott, it didn't work out as well for Kevin Harvick.  Harvick led 286 of the 404 laps, he won the first two stages and was cruising to an almost certain victory until a lug nut knocked off the valve stem on one of his tires.
A wreck involving Aric Almirola, Brad Keselowski, Ryan Blaney, Alex Bowman and Martin Truex, Jr. three laps from the end caused NASCAR to red-flag the race until the track could be cleaned up.  As a result the race was extended four more laps.
Denny Hamlin finished second, while Joey Lagano came in third followed by Erik Jones, Kurt Busch and Kevin Harvick.
Next week they move on to Talladega.