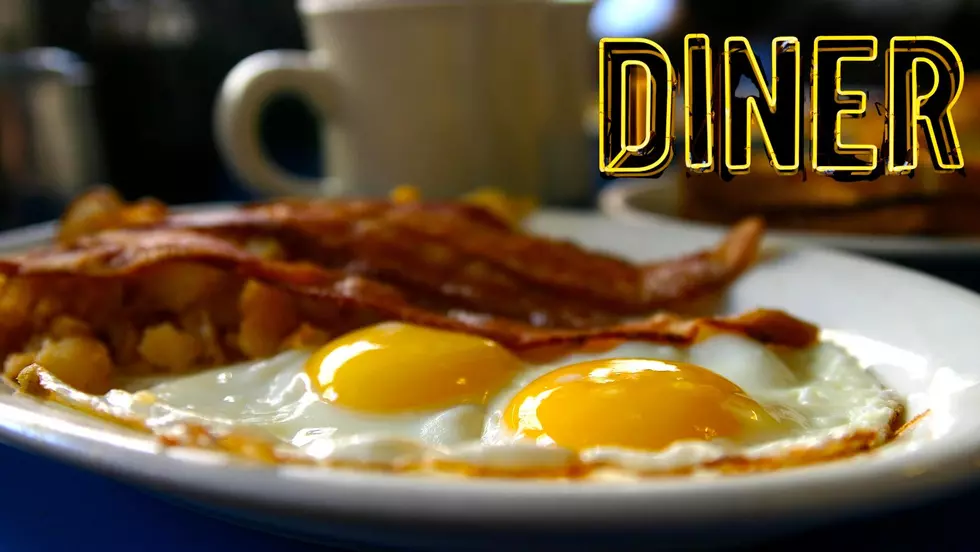 This Country Diner In Western New York Is One-Of-A-Kind
Photo Credit: Canva Image
If you have never been to this family-owned diner, you are missing out on a hidden gem in Western New York. 
Listen to Clay & Company On 106.5 WYRK
This diner in Western New York gives off a country-feel the second you walk in – with the same kind of comfort you would feel as if you walked into Grandma's house.  
Kaboodles Kafe is open every day, Monday - Saturday, from 8 AM - 8 PM. On Sundays, they open at 8 AM and close at 3 PM. 
Kaboodles Kafe is a family-owned business that understands what service should be like. It feels like you're part of the family the moment you walk through the door. 
This locally-owned restaurant is located at 136777 Main St., Akron, NY 14001, and it's a must-see. 
Perhaps the most unique feature of the restaurant, other than the interior resembling a cabin, is the clever signs you'll find next to the tables and chairs. 
My favorite one is "marriage is grand, but divorce is 20 grand." 
You can take a video tour below of Kaboodles Kafe, one of the best diners in Western New York.  
This atmosphere and the delicious home-cooked food make Kaboodles Kafe a great place to stop the next time you want to try a new brunch spot with a friend. 
Breakfast, brunch, dinner, or lunch, they have so many options at Kaboodles Kafe. 
What is your favorite locally-owned diner? Email kadie@wyrk.com. 
Dining Dayes is a new online segment via TikTok, featuring a different diner in Western New York every other week. If you have any ideas on the next diner destination, feel free to reach out to Kadie Daye directly. 
15 Of The Best WNY Diners That You MUST Try
Did your go-to diner make the 15? What would you add to the list? Email
kadie@wyrk.com
.
10 Amazing New York State Restaurants on Diners, Drive-Ins and Dives
These are some of the best New York State restaurants ever
featured
on Diners, Drive-Ins and Dives with Guy Fieri.
7 Photos Of The Last 24/7 Diner In Western New York
After the COVID-19 pandemic reached the United States, many 24 hour hotspots shortened their business hours, but perhaps the one restaurant that kept up its 24 hour history is Jim's Family Restaurant in Cheektowaga.