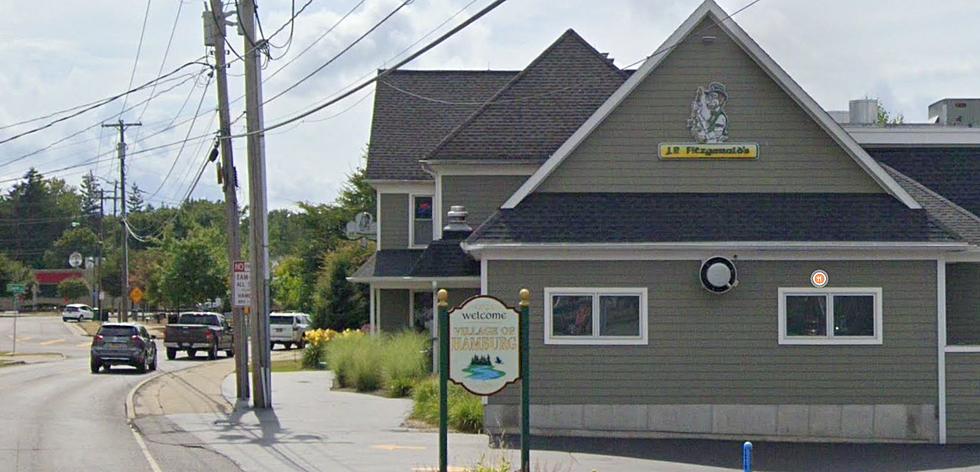 Country Music Star Says He Loves This Popular Hamburg Restaurant [TWEET]
Credit: Google Maps
Here in Buffalo, we take our food pretty seriously. There really is nothing like Western New York's hometown pride and the amazing food that comes along with it.
My favorite thing though is when people who are not from Western New York, visit and say how much they love certain restaurants and foods they have while visiting here.
One hugely popular restaurant in Hamburg is J.P. Fitzgerald's.
The restaurant has been serving awesome food and drinks for years to southtown residents and it's "always" packed there. Seriously, it doesn't matter which day you go, lunch and dinner are always crowded.
I was at JP's with a friend last night and after tweeting out to another friend to join us there (because it seemed like a more fun idea than texting him), that's when a country music star stepped in and said how awesome J.P. Fitzgerald's was.
Jon Langston is a country singer-songwriter on UMG Nashville and is good friends with superstar Luke Bryan. Langston has had a few country singles so far, including his hit from last year, "Now You Know."
Langston said he loved JP's when he was in town and specifically brought up the pizza logs and wings!
That is so cool. JP's is one of those places that really only locals go to, but like I've mentioned to people before, bring out-of-towners to where "we" regularly go.
Also, Jon said he loves Bar-Bill Tavern in East Aurora as well. No surprise there either!
Top 50 Summer Restaurants in Buffalo and Western New York
Check out some of the best spots for food and drinks this spring and summer across Western New York!
The Best 50 Ice Cream Places in Western New York
The warm weather means ice cream season is just about here.
KEEP LOOKING: See Inside Jason Aldean's Spectacular Beach House Mansion: