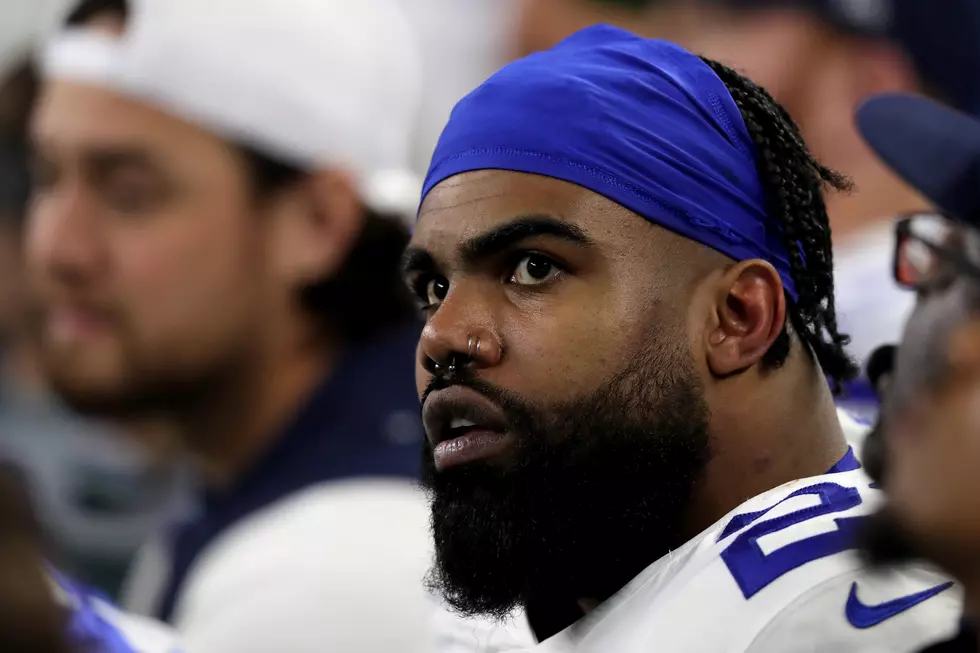 Cowboys RB Elliott Buys Into Buffalo Based Golf Project
Getty Images
Oncore Golf is an innovative golf ball and technology company that was born here in Buffalo.  It just picked up another millionaire investor in Dallas Cowboys running back Ezekiel Elliott.
I say another because Oncore has picked up some big investors including billionaire financier Charles Schwab.
According to Forbes, Elliott fell in love with golf while he was holding out from the Cowboys.  He was doing his best to stay in shape and played golf just about every day.  And it's really given birth to his love for the game.
While playing so often, he was using Oncore's golf balls and even took advantage of their AI swing analysis and instructional app.
While he loved the products, he says it was his love for the entire "team" at Oncore that convinced him that it was time to invest in their business.
"I've been involved in team sports my entire life and have always been surrounded by players, coaches, and staff members that were instrumental in helping me achieve success.  And while golf may not be a team sport, based on my interactions with OnCore Golf's 'team,' it was an easy decision for me to join forces with this groundbreaking organization." - Exekiel Elliott
This is huge for the Buffalo based business as they continue to get bigger names to back their products.  It's tough when you've got companies like Titleist, Callaway and Bridgestone with huge endorsers and ambassadors.  To have a name like Ezekiel Elliott and recently Buffalo Bills quarterback Josh Allen on board will go a long way.
Buffalo Bills Top 10 All-Time Winningest QBs