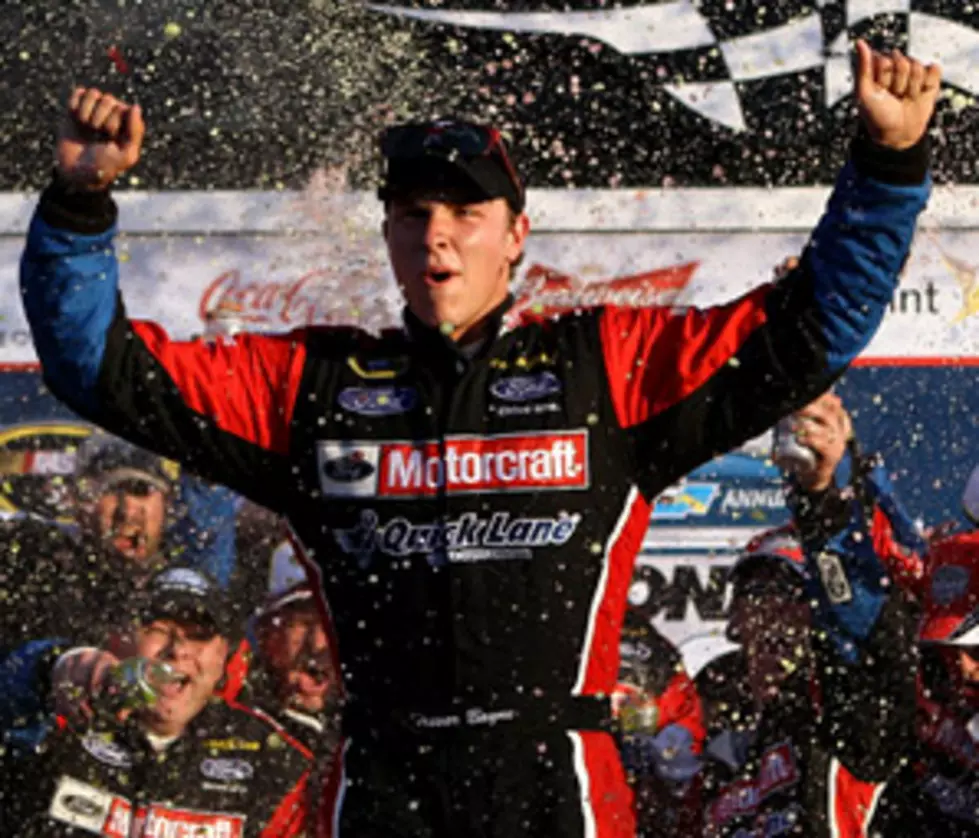 It was a Daytona 500 for the record books.  Trevor Bayne, who celebrated his 20th birthday just the day before became the youngest driver ever to win the sport's biggest race.  And his victory came in just his second-ever Sprint Cup race.  Bayne held off Carl Edwards during a second green-white-checkered finish after Dale Earnhardt, Junior was involved in a crash in the first one. 
Before Bayne, Jeff Gordon was the youngest driver ever to win the 500.  Gordon was 25 when he won it for the first time in 1997.  Bayne's victory also gives the car's owners - the Woods brothers - their first Sprint Cup victory in 10 years.
Following 2nd place Carl Edwards, David Gilliland, Bobby Labonte and Kurt Busch completed the top-five.
Earnhardt wound up 24th.  Five-time defending Sprint Cup champion Jimmy Johnson finished 27th. 
It was the 2nd slowest Daytona 500 because of a record 16 cautions.  The race also featured a record 74 lead changes among 22 drivers. 
On the 10th anniversary of the death of Dale Earnhardt, Senior, fans and broadcasters paid a silent memorial to Earnhardt on the third lap of the race by standing and raising three fingers in tribute.  It took Earnhardt 20 tries before he finally won the Daytona 500 in 1998.
Next race is at Phoenix.